Episode 43: Netflix Says Sports Isn't Profitable; Paramount Warns of Declining Ad Revenue; Caesars Sportsbook App Streams a Low Latency NFL Game
Podcast Episode 43 is live! This week we breakdown the launch of AVOD on Disney+; the news by Paramount's CEO of declining advertising revenue in this quarter; Netflix's comment that licensing sports content isn't profitable; NBCU's announcement that Peacock has more than 18 million paid subscribers; how Netflix's open source deal with GPAC gives them a competitive advantage for video packaging; and we detail Caesars streaming an NFL game via live low latency in the Caesars Sportsbook app. Thanks to this week's podcast sponsor, Agora.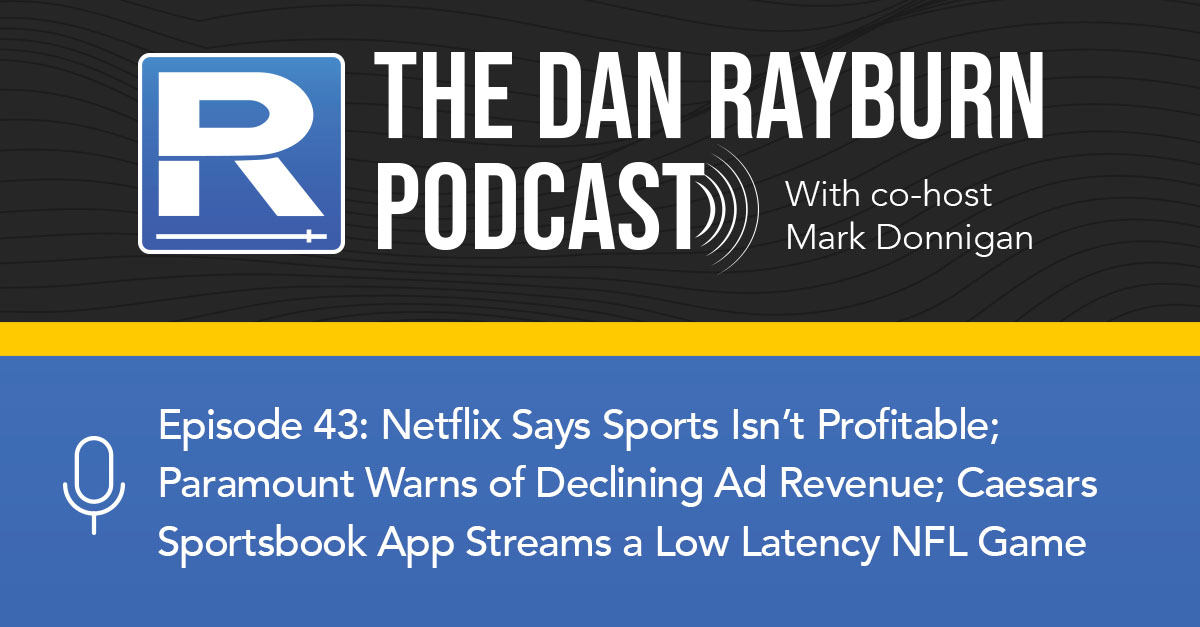 Companies, and services mentioned: Disney, Netflix, Peacock TV, Apple, Paramount, Microsoft, Caesars, Activision Blizzard, HBO Max, Amazon Prime Video, FTC.