Podcast Episode 34: Recapping The Good and Bad From Amazon's NFL Thursday Night Football Stream
Podcast Episode 34 is live! This week we breakdown Amazon's stream of their NFL Thursday Night Football game on September 15th and the wide variety of user experiences that were reported, both good and bad. We discuss the issue that some ISPs had resulting in poor video quality, the terrible job by Amazon support, a large group of people reporting audio and video issues and a host of other comments from viewers. We also highlight how the Amazon game is an example of why streaming will not replace cable TV as a broadcast medium with the same reliability, scalability and stability. Thanks to this week's podcast sponsor, Agora.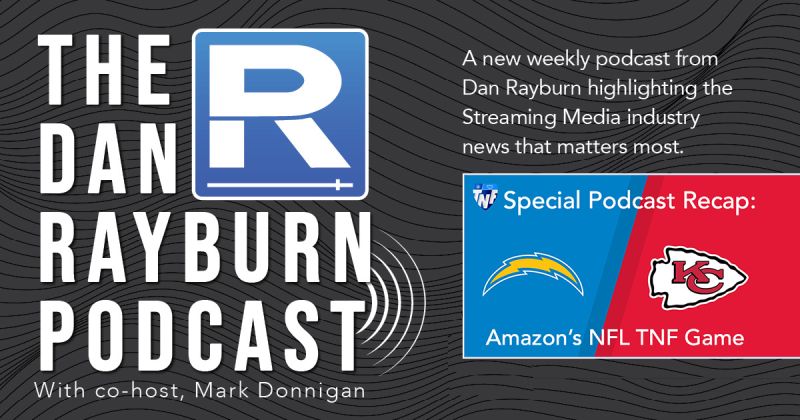 Companies, and services mentioned: Amazon Prime Video, NFL, MLB.