Episode 23: The Latest ARPU Numbers From Streaming Services; Setting Proper Growth Expectations in the Market
Podcast Episode 23 is live! With more streaming services adding AVOD plans, this week we breakdown ARPU amongst streaming services, which now have to be properly compared between SVOD, AVOD and a combo of the two. We also highlight new information given out by Disney and Netflix around their ad-supported plans, Telestream's acquisition of Encoding.com, the new NFL+ service and Paramount's thoughts on the windowing of movies. We also detail some of the problems companies are facing, across all sectors, when it comes to setting proper growth expectations on Wall Street and why some companies are being forced to cut costs and lay people off, or slow hiring. Thanks to this week's podcast sponsor, Agora.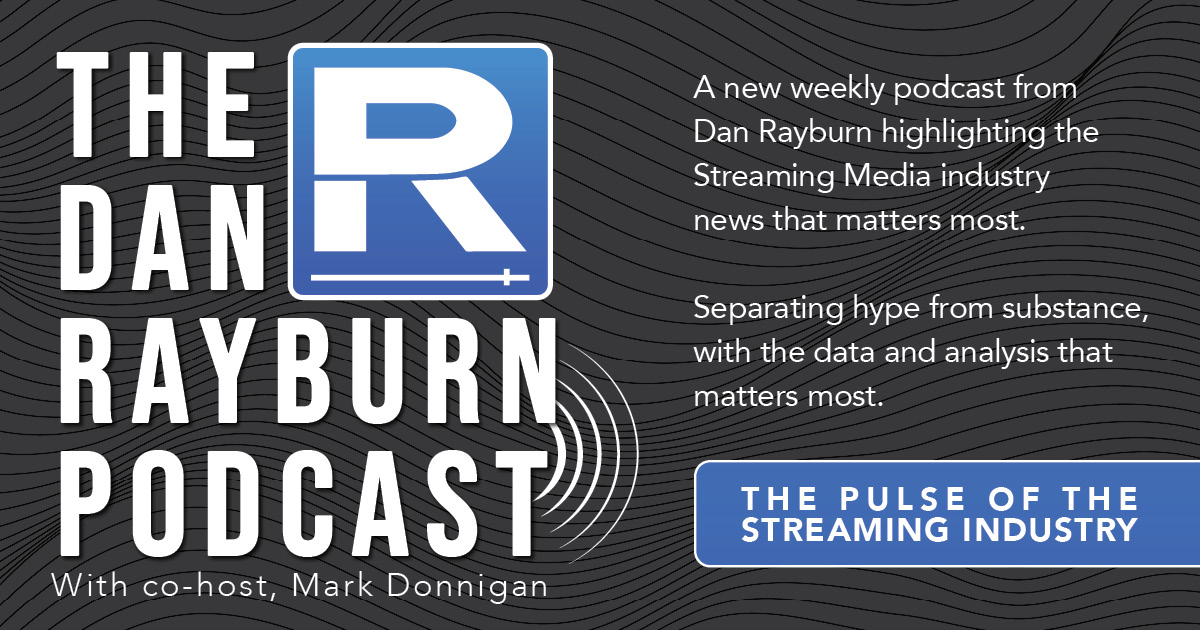 Companies, and services mentioned: Disney+, ESPN+, Hulu, NFL+, Netflix, Roku, HBO Max, Vizio, Paramount, Peacock TV, fuboTV, Spotify, Pluto TV, Telestream, Akamai, Encoding.com, FIFA, Snap, Edgecast, Limelight Networks, Melvin Capital.