Podcast Episode 8: Disney Earnings Recap, Problems With Vimeo's Business, Brightcove Gets a New CEO
Podcast Episode 8 is live! This week we breakdown Disney's earnings, the problems at Vimeo, Brightcove's appointment of a new CEO and how the media struggles to separate facts from opinions – https://www.danrayburnpodcast.com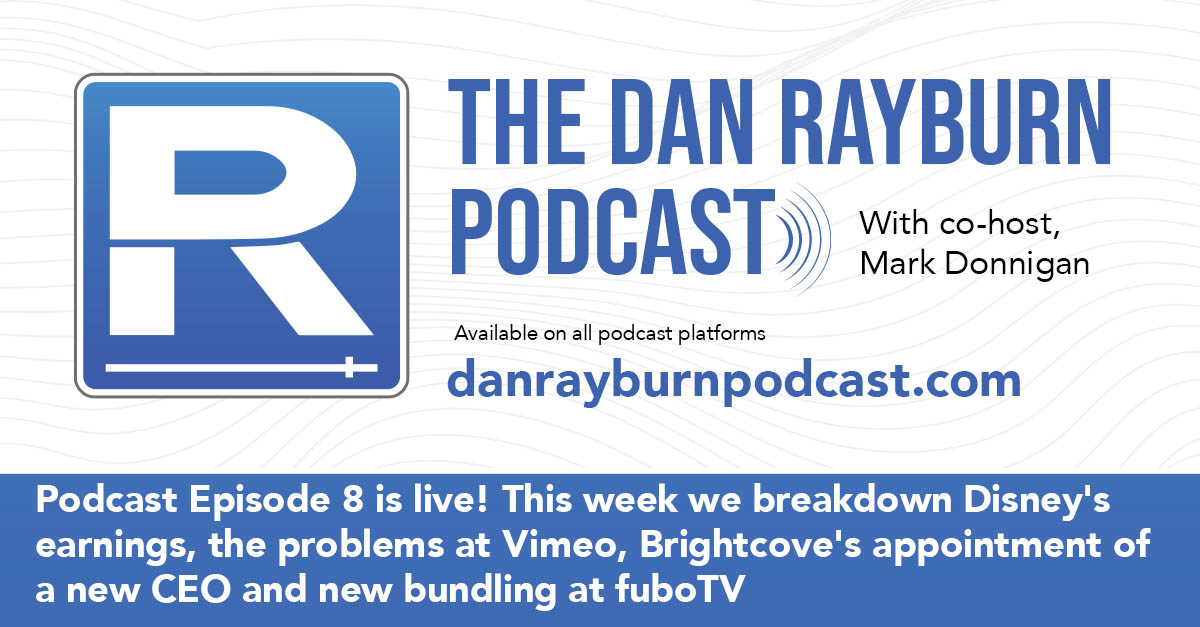 This week we breakdown earnings from Disney including the new subscriber numbers and ARPU they announced, while also losing $593 million in their D2C business in Q4 2021.
We also detail earnings at Vimeo along with some major problems in their business and multiple changes they announced regarding their go-to-market strategy. Other news highlighted includes revenue numbers from FOX Corporation, new bundling pricing from fuboTV, Brightcove's appointment of Marc DeBevoise as their new CEO and the problem many in the media have separating facts versus opinions.
Companies and services mentioned: Disney+, ESPN+, Hulu, Disney Streaming Services, FOX Corporation, Tubi, Vimeo, Brightcove, fuboTV, Needham & Co., Netflix, Allure Security, Discovery, WarnerMedia, Innovid, TVSquared, Roku Inc., Peloton.