Bitmovin's Flexible API Based Approach for Video Developers Has Investors Interested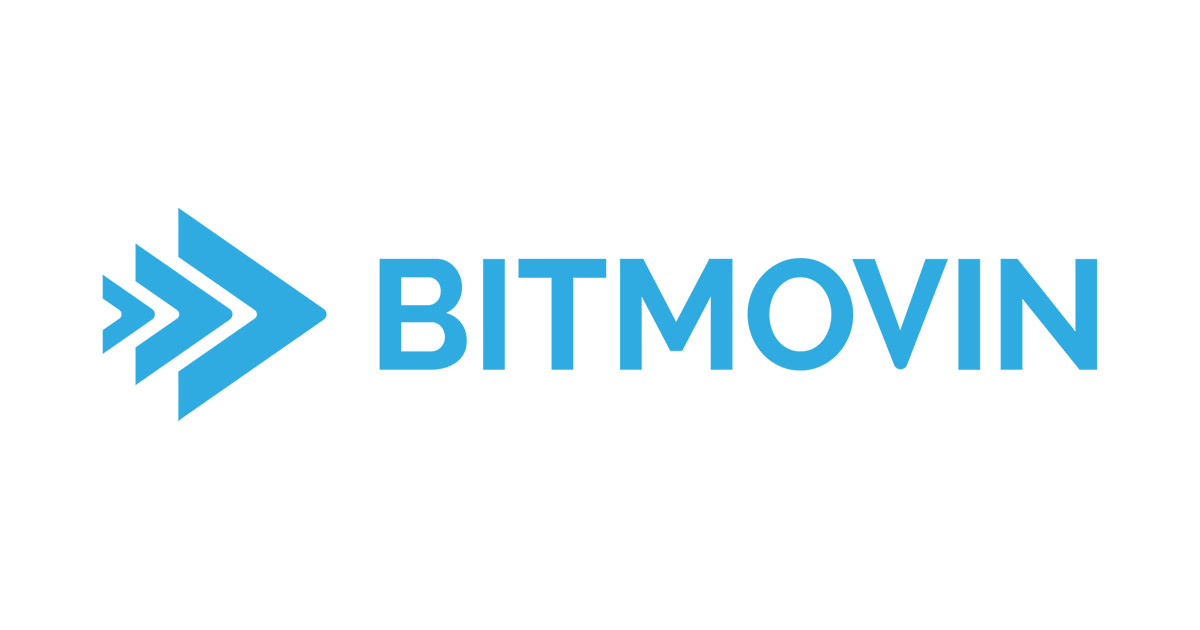 For many of the largest streaming media related companies, picking best-in-breed video components in different areas of the streaming stack and integrating them into a customized OTT streaming service has become the new norm. API based streaming services combine everything available to customers allowing them to pick the best components between vendors, open source, or completely building it from scratch in-house. A good example is Crunchyroll, which shares a lot on their blog about how they combine their own video development with the best commercial and open source components for their service. Many OTT platforms, broadcasters and publishers take their streaming infrastructure stack very seriously and have invested in engineering expertise, which is a key component in successfully offering a great quality of experience.
Vendors that offer flexible API based video solutions are seeing a lot of growth in the market, which is attracting the attention of investors. Bitmovin, which has been in the industry since 2013 and has raised $43M to date, is currently raising another round of funding, rumored to be in the $15M-$20M range. [Updated April 20: Bitmovin announced is has raised $25M in a C round]  (Mux is raising another round as well) Bitmovin has seen some good growth over the last few years, choosing not to focus on a complete end-to-end video stack, but rather specializing in API based encoding, packaging, player and analytics. By my estimate the company will do $35M-$45M in 2021 revenue.
Bitmovin has benefited from large media companies getting more mature in their streaming stack and expertise, and switching away from less flexible end-to-end platforms, to more highly configurable and modular best-in-breed components. While encoding, packaging and playback are not everything you need to build a video streaming service, Bitmovin and others are trying to be the best in what they do, with a focused core set of offerings. Engineers then choose these components, together with others that are best in their respective category of CMS, CDN, Storage, DRM, Ad-Insertion, etc., to put together a streaming system where they are in full control of every component and gain a large degree of control and flexibility.
When it comes to encoding, Bitmovin takes an interesting approach by not only providing hosted encoding solutions in the cloud, but also a software-only option where customers can deploy their encoding software within the customer's cloud account. All cloud providers are being extremely aggressive right now to get media companies as clients and gain market share by offering interesting deals on compute and storage, with Oracle being the latest. Leveraging these cloud options together with a software-only approach like Bitmovin offers for encoding, is a great way for some customers to benefit when it comes to costs and choosing the best cloud vendor as part of their best-in-breed strategy. It also gives companies flexibility by not being locked into one cloud provider, as many hosted encoding providers only run on AWS.
For vendors offering API based video solutions, focus is important. You can't be everything to everybody, trying to solve every problem within every vertical. The approach that Bitmovin and some other vendors take, creates focus by providing specialized and differentiated point solutions, for encoding, player and analytics. Bitmovin can go a mile deep in these services, rather than build an end-to-end service that needs to be a mile wide because of the diversity of customer use cases and needs. This is especially important as the complexity of online video gets higher, with new codecs coming to the market, competing HDR formats, more devices to support, more complex DRM and ad use cases, and low latency requirements. Vendors that try to do everything in the video stack have a good chance of doing nothing really well. Of course, a vendor like AWS does a good job across the entire video stack due to their size and some of the acquisitions they have made, but they are the exception.
Customers who revamped their encoding stack and bitrate ladder with Bitmovin have told me they saw great improvements in viewer experience, a decrease in customer support tickets around buffering and bad quality, and also reduced their CDN and storage costs significantly. Two customers in particular that I spoke to saw a reduction of 60% in terms of their CDN bits delivered, when compared to what they used before. While Bitmovin can't disclose all of their customers by name, looking at video offerings across the web or via apps, it's not too hard to see some of the brands that are relying on the company. I see organizations including Discovery, DAZN, Sling TV, fuboTV, BBC, Red Bull and The New York Times that all rely on Bitmovin for core pieces of their streaming video workflow.
In addition to encoding, another video component that's getting more and more attention are video players. Streaming services need to be available on every platform, with the best user experience, which brings a lot of challenges. While it's fairly easy to make video play in a web browser, playback on mobile devices, multiple generations and brands of Smart TVs, game consoles and casting devices adds a lot more complexity. Despite the availability of a range of open source players, i.e. dash.js, Shaka player, video.js, hls.js, Exoplayer etc., it starts to become one of the main pain points of media companies, making sure their video works properly across every platform.
Every time I do an industry survey on QoE, problems with the video player or app is the number one complaint that OTT providers say they hear about from users. Dealing with DRM and video advertising on a 2016 Samsung Tizen or 2016 LG WebOS are among the common challenges, same as playback on PlayStation and Xbox, platforms that companies like Brightcove, JW Player or THEOplayer do not support for playback. Thus, going deep on players became important over the past years for Bitmovin and something the company has focused heavily on. From what I hear, they have aggregated hundreds of large customers in the player space and I noticed during March Madness that WarnerMedia was using Bitmovin's player as well.
With the additional funding Bitmovin is securing, they will be an interesting company to watch as they have a deep understanding of the video stack and the way engineering teams build streaming services. They aren't the only vendor offering some of these services in the market, but many of the other names people know have less than $10M in total revenue and are much, much smaller. Scale matters in the market and I expect we will see more video developers and engineering teams deploying Bitmovin's APIs across their video offerings.