From Data Centers to 5G and MEC: Managing Multiple Edges To Deliver The Next Industrial Revolution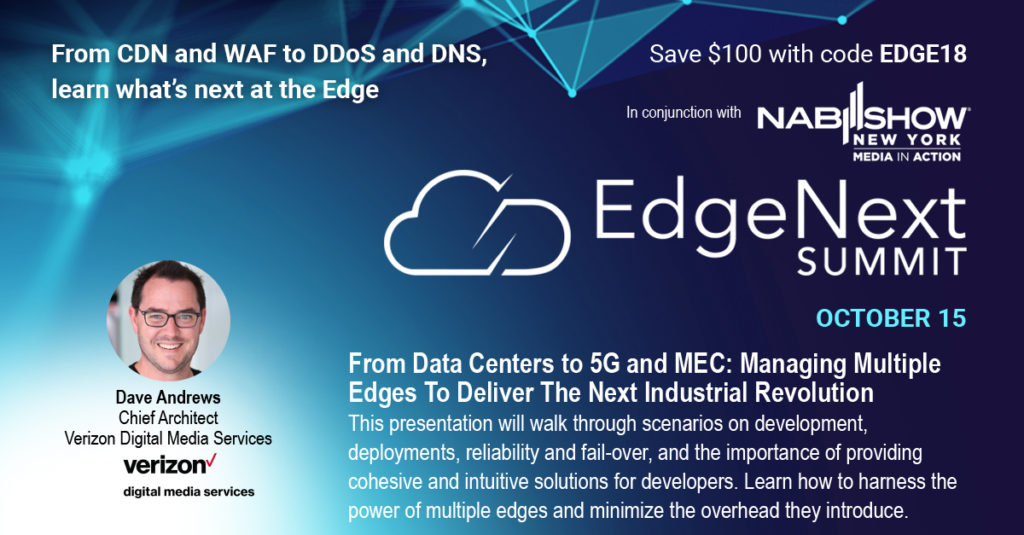 The edge is no longer a fixed location. 5G and multi-access edge computing are opening up to storage and compute capabilities closer and closer to end-users, giving rise to a new interesting class of problems. So how do you harness the power of multiple edges and minimize the overhead they introduce?
At the EdgeNext Summit, taking place Monday October 15th in NYC, Dave Andrews, Chief Architect at Verizon Digital Media Services, will walk through scenarios on development, deployments, reliability and fail-over, and the importance of providing cohesive and intuitive solutions for developers. (session details)
Held in association with NAB Show New York, the one-day EdgeNext Summit will focus on content distribution at the edge and all that is taking place with CDN, WAF, DDoS, DNS & more. With a focused lineup of companies showcasing all the new decentralized ways services are being brought closer to the eyeballs, you'll hear how the Edge is improving the end-user experience. From the last mile to the last inches. What's next at the Edge?
Use my personal discount code of edge18 and get a pass for only $495. #edgenext