Learn About Data, Application Logic, and User Experience At The #edgenext Summit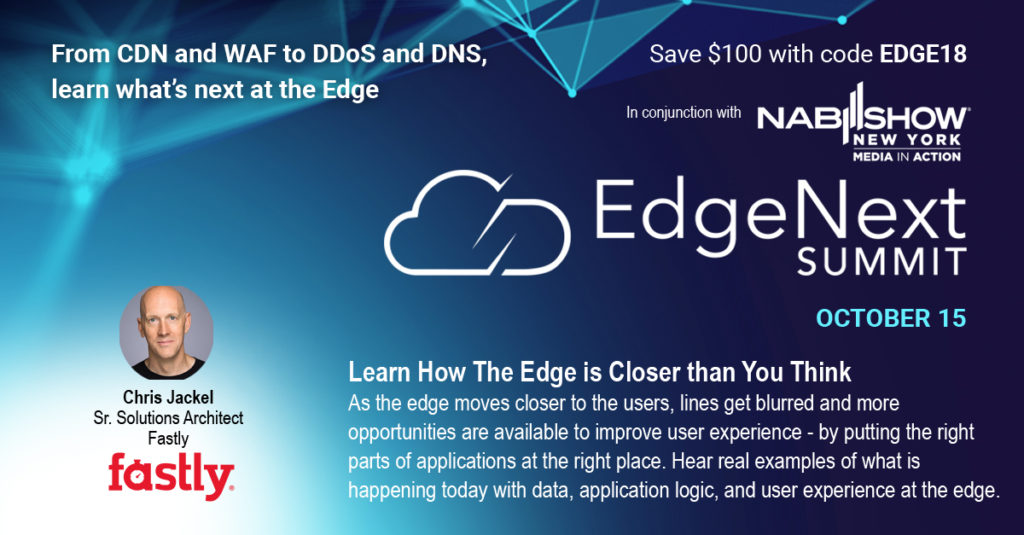 The edge has always been considered the last part of the network that you can control. Everything after that is someone else's problem. But as the edge moves closer to the users, lines get blurred and more opportunities are available to improve user experience — by putting the right parts of your application at the right place.
At the EdgeNext Summit, taking place Monday October 15th in NYC, Chris Jackel, Sr. Solutions Architect at Fastly, will showcase real examples of what is happening today with data, application logic, and user experience at the edge. None of these examples will include a self-driving car. (session details)
Held in association with NAB Show New York, the one-day EdgeNext Summit will focus on content distribution at the edge and all that is taking place with CDN, WAF, DDoS, DNS & more. With a focused lineup of companies showcasing all the new decentralized ways services are being brought closer to the eyeballs, you'll hear how the Edge is improving the end-user experience. From the last mile to the last inches. What's next at the Edge?
Use my personal discount code of edge18 and get a pass for only $495. #edgenext