Latest ISP Data Shows Transparent Caching Increasing QoE Inside Carrier Networks
This morning transparent caching provide Qwilt announced they have raised $16M in a Series C round, now having raised a total of $40M to date. The funding, led by Bessemer Venture Partners, includes contributions from its current investors, Accel Partners, Redpoint Ventures and Marker LLC., some of the original VC's that invested in Facebook and Netflix. For those not familiar with transparent caching technology, (a market I expect to grow to $350M By 2016) these platforms make intelligent decisions about which content can and should be cached inside carrier, MSO and mobile operator networks. By deploying intelligent caches strategically throughout their networks, operators can cache and deliver popular content (think Netflix and YouTube) close to subscribers and reduce the amount of transit traffic across their networks.
Qwilt started developing their technology in 2009 and in 2011, entered the market in beta. Since then, the company continues to win business and gain momentum in the market and over the coming months, expects to be able to publicly announce some major deployments. Qwilt has a lot of interesting data directly from customers and recently shared with me some charts that show the QoE improvement that is introduced when deploying Qwilt in carrier networks. The comparisons below shows the average video bitrate which is a key parameter in measuring QoE (and also the parameter used by Netflix in their ISP rankings) and how Qwilt allows for higher quality to be delivered, from inside a carrier's network. In all cases the Qwilt systems were delivering roughly 50% of video traffic in the network.
Netflix (US customer) – 52% improvement – 3.2 Mbps OnNet (delivered by Qwilt) vs. 2.1 OffNet (delivered by Netflix or CDN)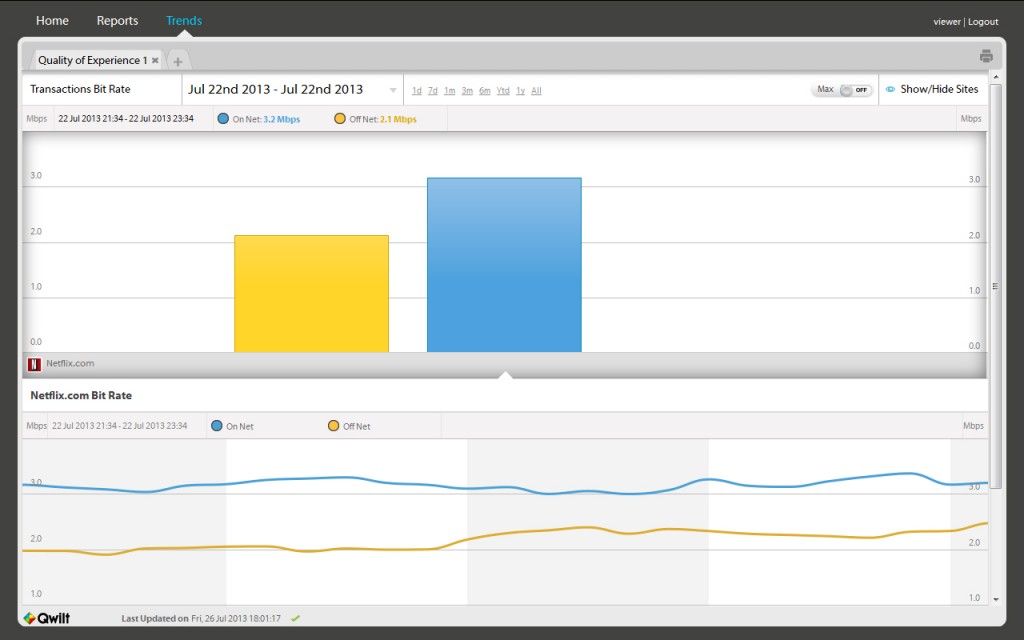 YouTube (US customer) – 62% improvement – 4.7 Mbps (by Qwilt) vs. 2.9 (by YouTube)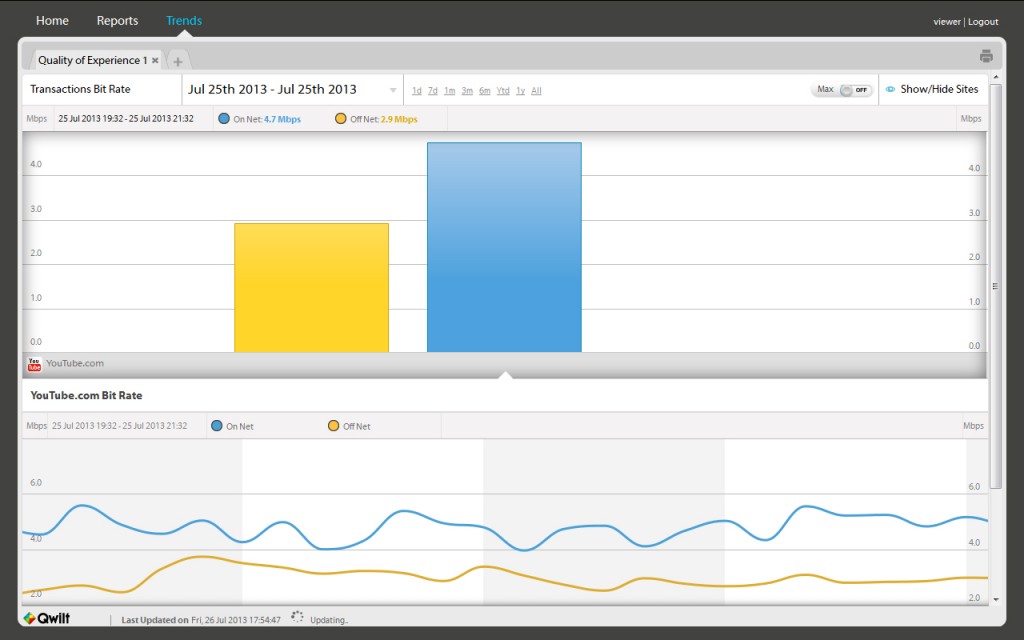 YouTube (International customer) – 209% improvement – 1.1 Mbps (by Qwilt) vs. 526.4Kbps (by YouTube)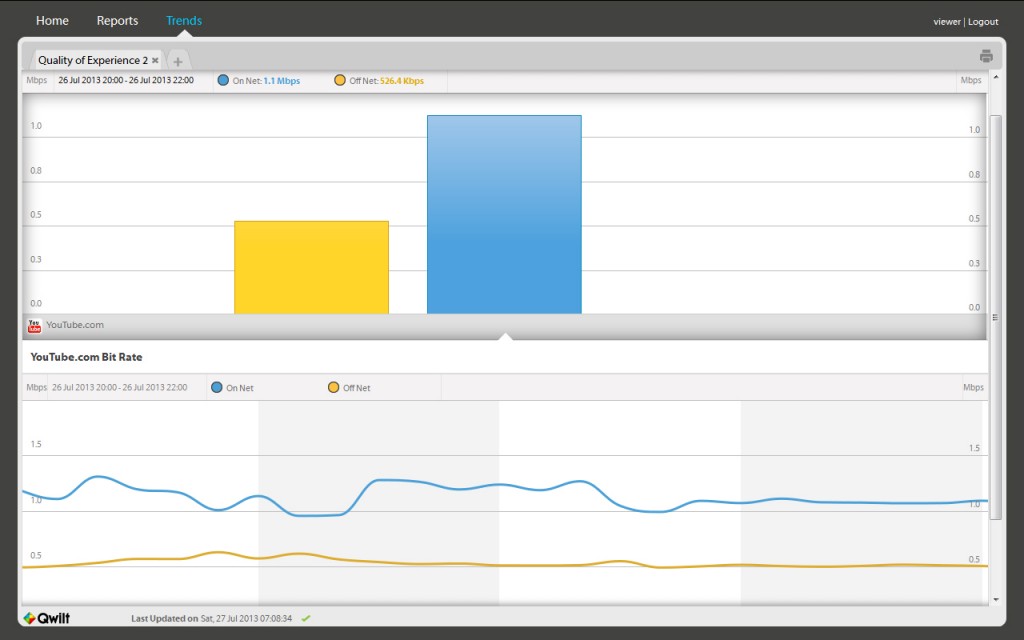 Nearly every major telco, MSO, and mobile operator is actively looking at or deploying some kind of transparent caching technology today. It is a required element in their network to control OTT video content consumption and to provide the best possible end-to-end user experience. It is a unique technology that simultaneously benefits a content owner, a network operator, and, most importantly, a broadband or wireless subscriber.
Now a grown-up technology, transparent caching is the most cost-effective medium today for service providers to deliver OTT video with the kind of QoS demanded by consumers. Once considered a cost-savings initiative, it is now viewed as an investment, providing demonstrable return on investment by enabling service providers to better monetize their video services, like shown above in the QoS improvements.
At my Content Delivery Summit event this past May, Qwilt presented best practices for network insertion of transparent caching solutions and went through pre-deployment analysis and sizing strategies, demonstrating Qwilt's platform video analytics capabilities. They also provided some guidelines in sizing and comparing TPC solutions and what the gotchas are that operators should look for. You can check out a video of their presentation here. And for more details on how transparent caching technology works, its role in the CDN market and market sizing projections, visit www.transparentcaching.com, where all my posts on this topic are located.