Streaming Media West Conference Program Published: Speaker Placement Starts Today

We've got a great lineup of content planned for the 2013 Streaming Media West conference (nov. 19-20), and have moved the event to a beautiful new venue this year, located in Huntington Beach. Below are all of the topics that will be covered at the show and we'll have a combination of "how-to" instructional sessions, "presentations" by stand alone speakers and "round-table" panels that consist of a moderator and four panelists.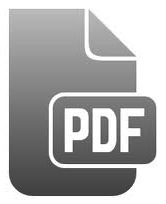 If you want to speak, download the full agenda and follow the instructions. Here's the list of what content will be featured at the show and as you can see, we're covering a lot of really great subjects:
Instagram vs. Vine: Hands On With Social Video Apps
Online Distribution and Monetization Strategies for the TV Industry
Understanding the Significance of HEVC/H.265
LTE and The Mobile Video Business Opportunity
How-To: Evaluating Your H.264 Encoder
YouTube Strategy for Brands
How To: Using Google Glass to Capture and Publish Videos
Connected Device Support: Creating OTT Apps
The State of Over-The-Top Video and TV Everywhere Rollouts
MPEG-DASH: Commercial Deployments and Outlook Towards HEVC and 4K
Requirements For TV Everywhere Enablement
How To: Choosing an Enterprise-Class Video Encoder
Video Capture and Delivery For Students in Higher Education
Building An Open Source DASH-AVC/264 Player
OTT Services and Their Effect On The Bundled TV Model
How To: Making the HTML5 Video Element Interactive
The Future of Digital Entertainment in a Multiscreen World
Using Cloud-Based Video Services For The Enterprise
Cutting Through The Hype Of HEVC
How To: Using YouTube's Platform For Live Events
Best Practices For Implementing Accessible Video Captioning
Matching Up Streaming Video Metrics with Traditional TV Ad Buys
Re-Inventing Education With Video
Best Practices For Live Streaming
The Business of TV Everywhere
How To: Picking and Choosing A Video Management Solution
How-To: Choosing a Cloud Encoder
Truths, Half-Truths and Outright Myths About Live TV and Streaming Consumption
The Keys To HEVC's Successful Deployment and Growth
How The BBC Built A Resilient Broadcast Grade System In The Cloud
Best Practices For Building An Enterprise Video Platform
Overcoming The Challenge Of Getting Live Video To Android Devices
I can't reinforce enough how fast spots will go. So if you want to speak, don't wait!