Brightcove Giving Away 25 Flip Mino Cameras To Readers Of My Blog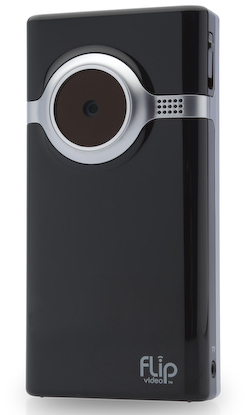 Three weeks ago, Brightcove announced the general availability of Brightcove 4, the latest version of their online video platform. Along with the release, Brightcove also announced a new product version of their platform called Brightcove Express. The Express product starts at $99 a month and allows small and medium sized content owners the ability to use Brightcove at a fraction of the cost of a professional or enterprise account.
Over the past few days, I've been using the new Brightcove 4 platform and will have a hands-on review of it later in the week. To celebrate the launch of Brightcove's new Express offering, Brightcove has nicely offered to give away 25 Flip Mino cameras to the first 25 readers of my blog who sign up for a Brightcove Express account.
The rules are that the first 25 U.S. residents who (i) sign up for a Brightcove Express account via the Brightcove website at www.brightcove.com, (ii) remain a Brightcove Express customer in good standing for at least 60 days, and (iii) provide Brightcove with a promotional code obtained from Dan Rayburn will receive a free Flip Mino Camcorder! To request a Brightcove Express promotional code from me simply email me at mail@danrayburn.com and be sure to check out all the details on the official rules page.
The offer is only good for the first 25 folks who sign up and I've already given out a couple of codes, so email be quickly if you want one. A BIG thanks to Brightcove for this giveaway for readers of my blog.