Episode 53: Reviewing Netflix's First Live Streaming Event; Disney's CEO Discusses Pricing, Hulu and DTC Growth
Podcast Episode 53 is live! This week we review Netflix's success with their first live event from both a video quality and user interface standpoint and discuss what live streaming means to Netflix's business since most consumers are not going to regularly tune into Netflix on a scheduled time. We also highlight a lot of interesting comments made by Disney's CEO around the pricing and bundling of Disney+, how they are "very carefully" studying the streaming business to decide what to do with Hulu and his thoughts on what growth for Disney's DTC business looks like going forward.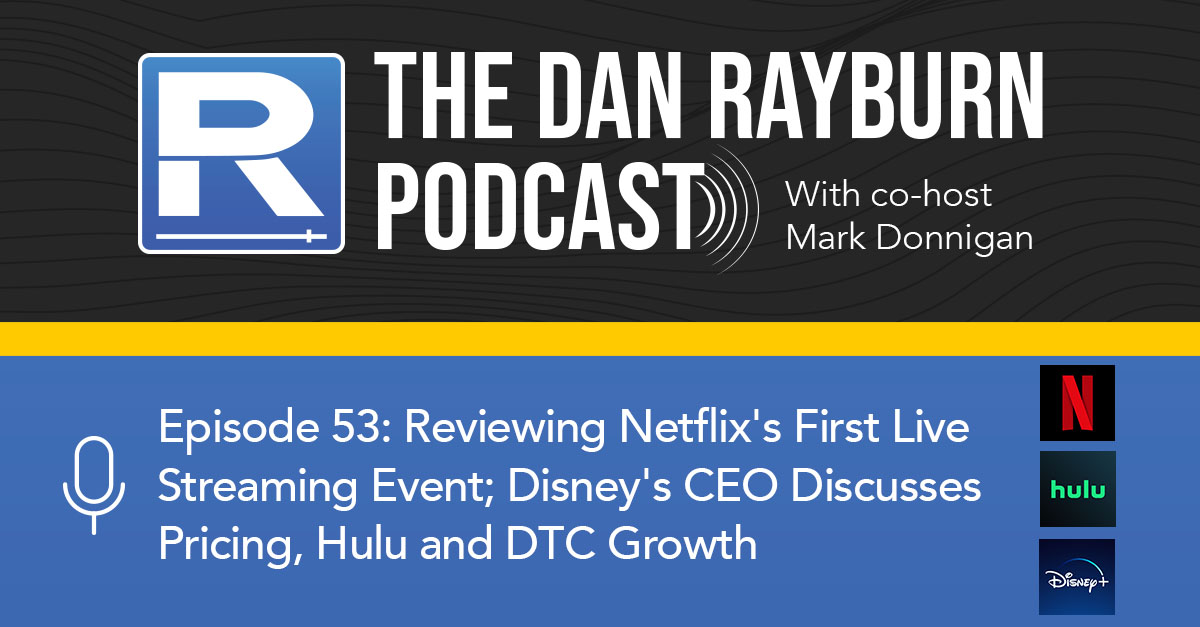 Companies and services mentioned: Netflix, Hulu, Disney+, ESPN, HBO Max, Warner Bros. Discovery, TikTok.