Episode 50: Key Takeaways from Disney Earnings; Sling Launches FAST Offering; Pay TV Isn't Dead
Podcast Episode 50 is live! This week we breakdown all the numbers from Disney's Q4 calendar 2022 earnings including subscriber losses with Disney+ (2.4M); Gains at Hulu (800K) and ESPN+ (600K); announcement of 7,000 layoffs; loss of $1.1B from DTC business; latest ARPU numbers; the re-org of Disney into three divisions and the CEO's comments that Disney is not considering a spinoff of ESPN. We also discuss Sling's newly launched FAST service called "Sling Stream" and discuss why pay TV will not be "dead" in three years like some executives are suggesting. Thanks to this week's podcast sponsor, Agora.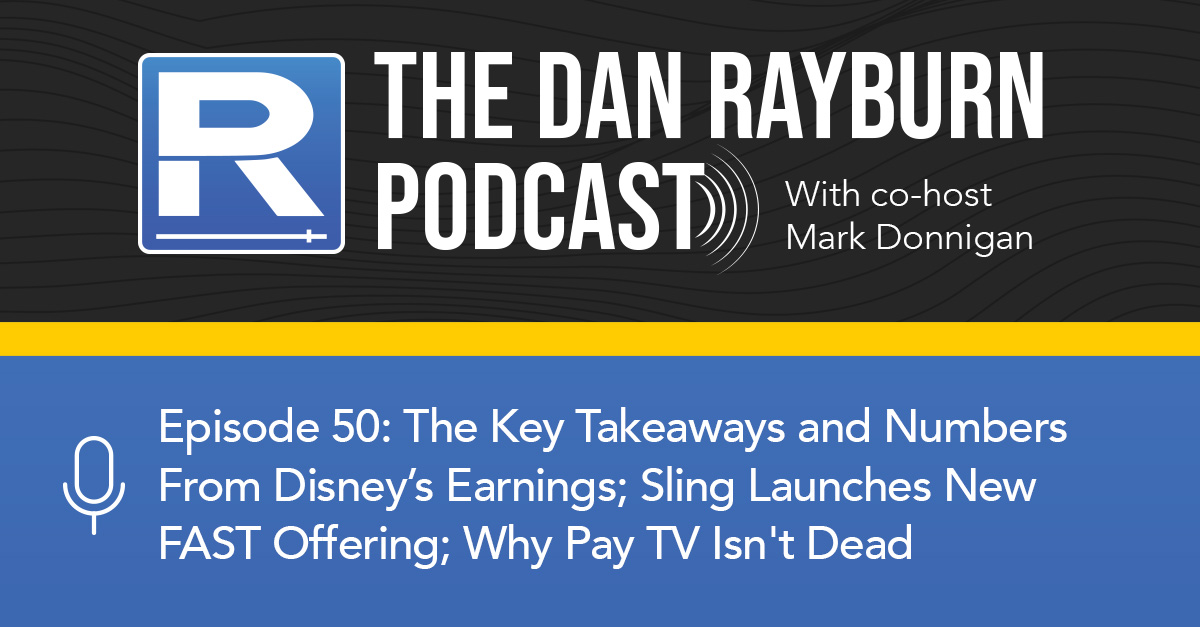 Companies and services mentioned: Netflix, Disney, AMC Theaters, Sling, Amazon Prime Video, Yahoo, Zoom, ESPN, Hulu.