Updated List Of Vendors Offering Stand-Alone Cloud Transcoding Services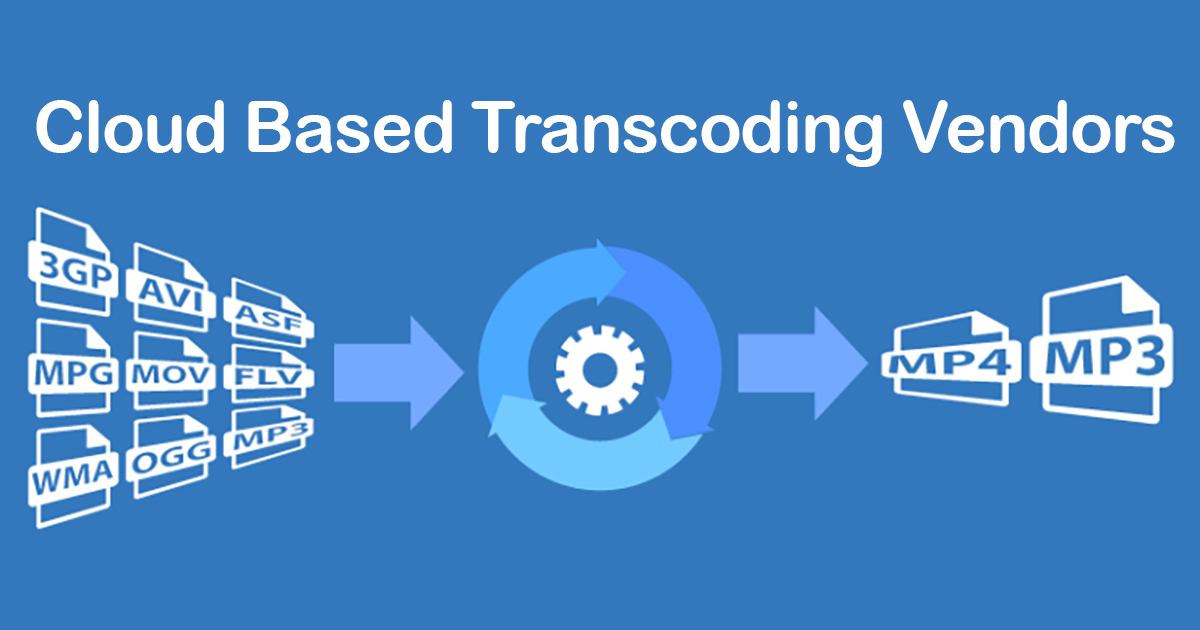 There's a lot of vendors in the market when it comes to transcoding video and many options to pick from based on requirements. Some vendors offer the ability to purchase stand-alone transcoding services that are cloud based with other vendors including the functionality as part of a much larger video platform solution. We also have vendors that sell software and hardware based transcoding products for on-prem deployments and others that specialize in certain types of transcoding for live and VOD deployments inside the firewall and within service provider networks. Like all products and services in the video ecosystem, specific customer requirements and the application use case for video dictate which solutions will work best.
Below I have I've updated my list of vendors that offer currently offer cloud-based transcoding services that can be purchased outside of a larger video platform. Some would call these stand-alone transcoding services. For instance, vendors like Haivision, Wowza, Deltatre, Vimeo, Amagi, Kaltura, ATEME, Endeavor Streaming, Zype and many others are not on the list as they offer a deeper video stack, of which transcoding is one element. They don't sell cloud transcoding services by itself.
Over time I may add to this list and update it to include hardware-based encoding options along with those that offer a larger video workflow that has encoding inside of it. By my estimates, that would make the list close to 100 vendors and a bit unmanageable. So for this specific post, I am focusing on just cloud-base transcoding services that can be bought stand-alone. If you feel I've missed any vendors, (probably a few I forgot), you can email me and I'll look at the request, but that doesn't guarantee they will be added. They need to meet the criteria above.
Questions or comments? Please email me at any time.