Episode 47: Super Bowl Won't Stream in Native 4K; DAZN Discloses Sub Numbers; How Many FAST Channels Are Too Many?
Podcast Episode 47 is live! This week we highlight the price increases from fuboTV, DirecTV Stream and HBO Max's ad-free plan, with many live linear plans now being more expensive than cable TV. We also discuss news from FOX Sports who said their NFL Playoffs/Super Bowl broadcast schedule will not be broadcast or streamed in native 4K, but rather will be captured and produced in 1080p HDR and upscaled to 4K. We breakdown the new subscriber numbers from DAZN and their announcement that it now has 15 million premium paying subscribers and highlight their financial numbers reported by the media. Finally, we debate how many FAST channels are considered too many with Samsung announcing their Samsung TV Plus service now has over 1,800 channels globally and more than 200 in the US alone. Thanks to this week's podcast sponsor, Agora.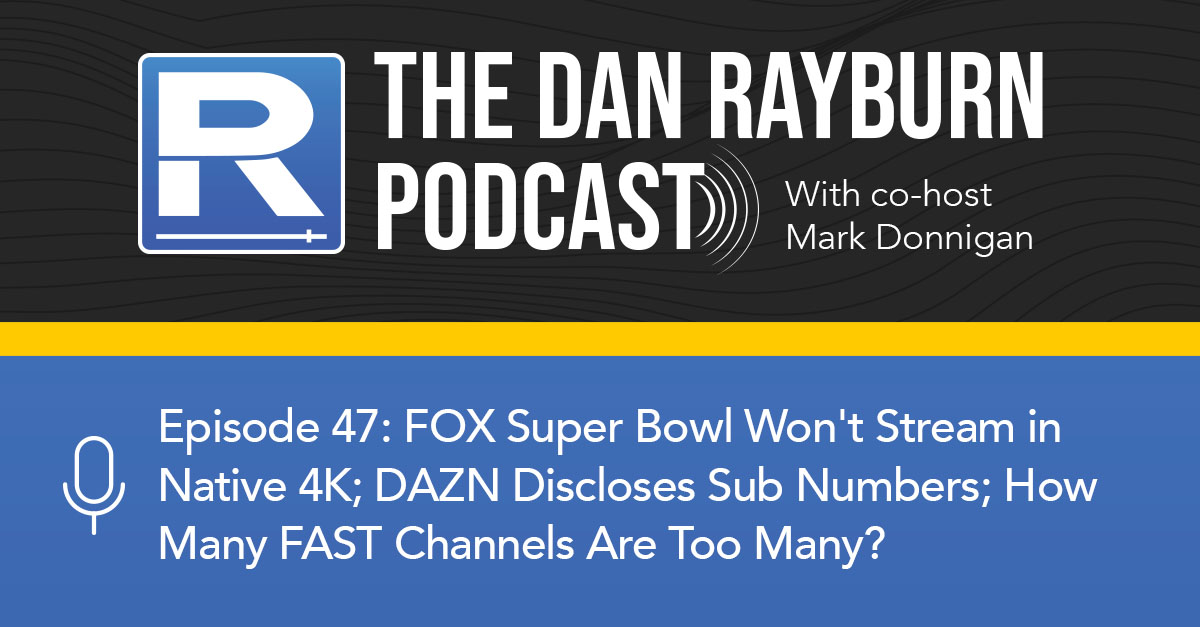 Companies and services mentioned: Netflix, HBO Max, fuboTV, DirecTV Stream, DAZN, Curiosity Stream, Samsung TV Plus, NBC Sports, Sunday Night Football, FOX Sports, BSD Crown, Amazon, Twitch, DirecTV.