Episode 45: Ramp, Qumu and The Switch Acquired; NFL Sunday Ticket Tech Specs; 2023 Market Drivers and Restraints
Podcast Episode 45 is live! This week we highlight some of the tech details released around the NFL Sunday Ticket package coming to YouTube TV, which won't allow consumers to purchase the package per team or per game. We also discuss YouTube confirming that 4K video quality was not required as part of their deal with the NFL and what we think that impact could be. Also covered are the acquisitions of eCDN Ramp by Vbrick, The Switch by Tata Communications and Qumu by Enghouse Systems. We close out the podcast with our thoughts on how companies will grow in 2023, what the market drivers and restraints will be and how companies can and will grow in the New Year. Thanks to this week's podcast sponsor, Agora.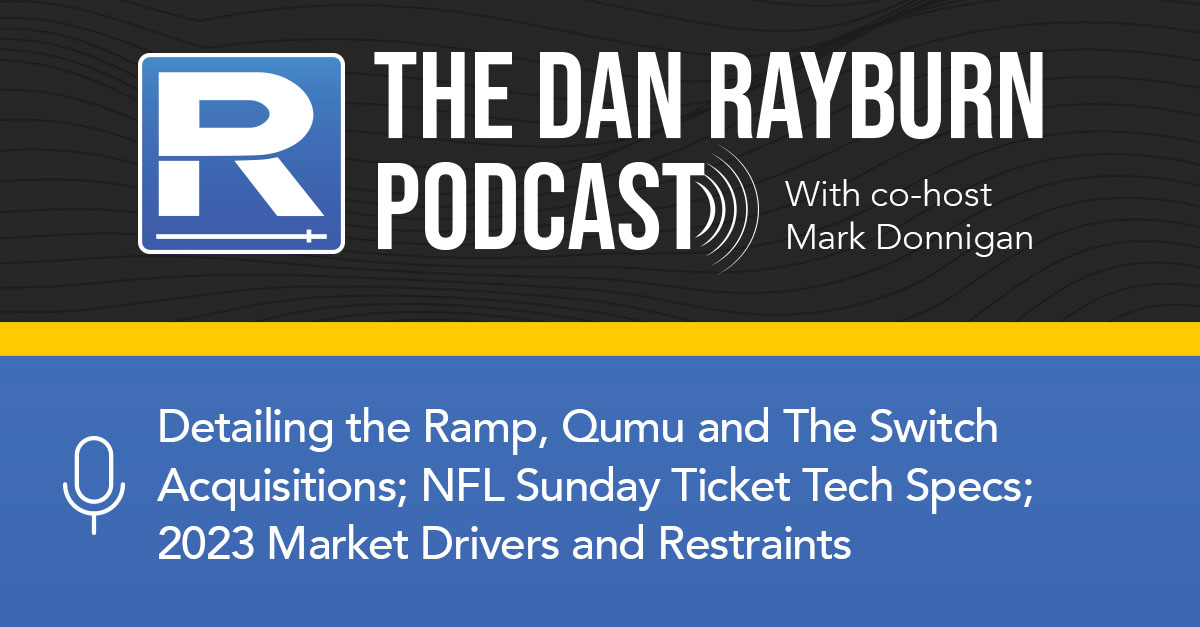 Companies, and services mentioned: YouTube TV, Netflix, NFL Sunday Ticket, Amazon Prime, Comcast, Disney, Apple, ESPN+, JioCinema, Video, Qumu, Ramp, Vbrick, The Switch, API. video.