Episode 46: Industry Layoffs; Latest ARPU Data; Fragmented Video Advertising Metrics
Podcast Episode 46 is live! This week we highlight some of the layoffs across the industry (Vimeo, Amazon, Kaltura, Amdocs, JWP) and why getting to positive cash flow for vendors is and should be the number one goal in 2023. We also detail the latest ARPU numbers from OTT services and some TV news from CES, with Roku announcing the first-ever smart TV designed and built by Roku and a still unnamed partner. Finally, we discuss the extremely fragmented landscape for video advertising metrics, the news of Nielsen ONE and how every major media company has struck deals with measurement firms like VideoAmp, EDO, Comscore, and iSpot to replace or supplement Nielsen. Thanks to this week's podcast sponsor, Agora.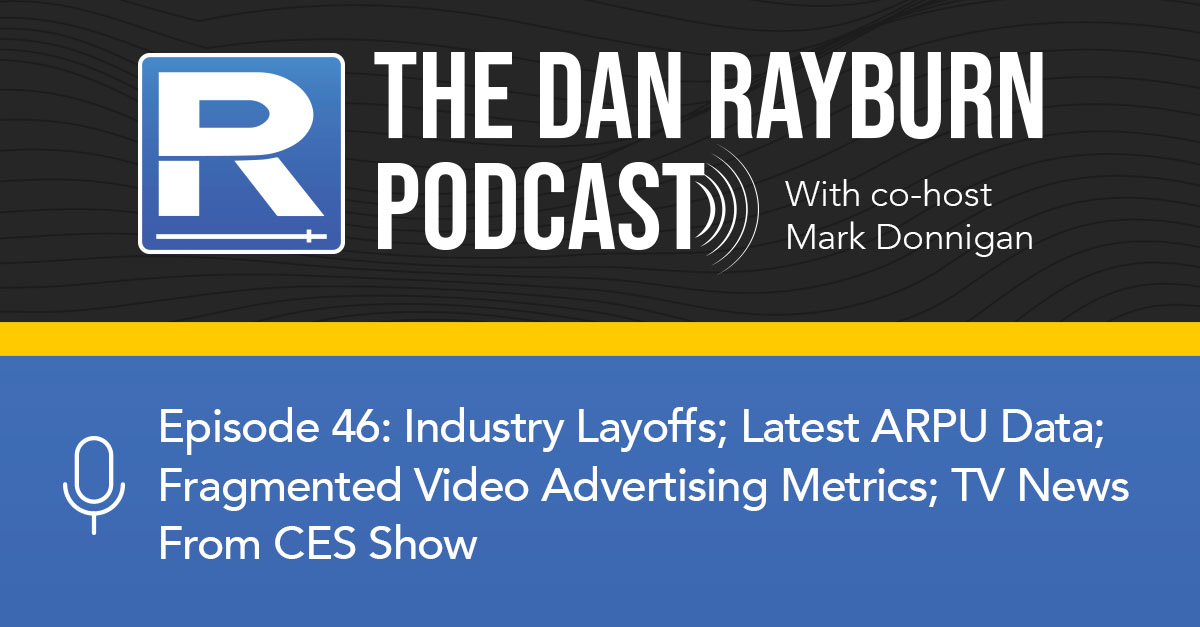 Companies and services mentioned: Vimeo, Kaltura, JPW, Amazon, Netflix, Disney, Nielsen, Videoamp, Amdocs, Transmit Live, Warner Bros. Discovery, Roku, Samsung, Google TV, EDO, Comscore, iSpot.