Podcast Episode 36: Nielsen's Confusing Streaming Ratings; Google's Cloud Deal With MLB; Vizio FAST Ad Revenue; Vendor Layoffs
Podcast Episode 36 is live! This week we breakdown Nielsen's confusing streaming rankings, which aren't accurately comparing shows based on the same metrics. We also highlight Peacock's latest paid sub numbers (15 million); Google's expanded cloud deal with MLB; Mux's recent round of layoffs; Vizio's FAST ad revenue and Roku's removal of all SDK1 channels. We also discuss how many companies hiring for new positions are not doing a good job following up, list jobs no longer open and need to do a better job of putting people first. Thanks to this week's podcast sponsor, Agora.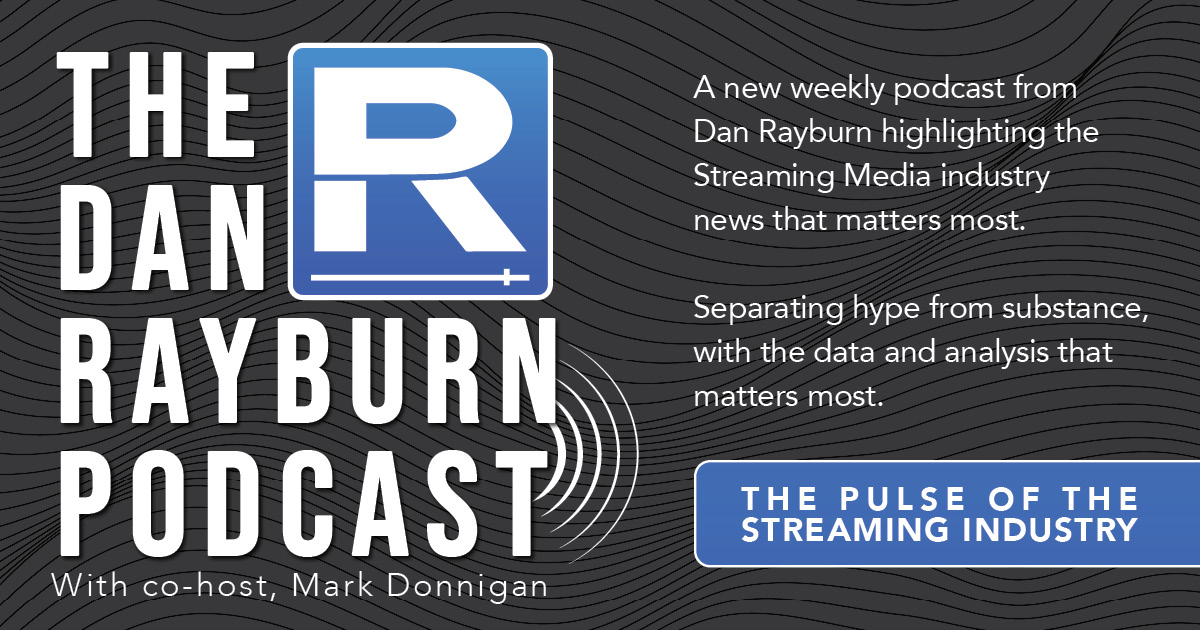 Companies, and services mentioned: Peacock, Comcast, HBO Max, Amazon Prime Video, MLB, Google Cloud, Nielsen, Netflix, Disney+, PlayStation 5, ByteDance, Vizio, Roku, Amazon, eBay, Mux.