Episode 33: Special Interview With Barry Tishgart (Former SVP/GM, Disney Streaming) On The Current State of The Sports Streaming Market
Podcast Episode 33 is live! This week I'm joined by a special guest Barry Tishgart, who just left Disney Streaming Services as a SVP and GM of Technology Services. Barry joins me to discuss the current state of the sports streaming business including RSN licensing, bundling, pricing, distribution, video quality and what the consumer sports experience will look like in the future. Thanks to this week's podcast sponsor, Agora.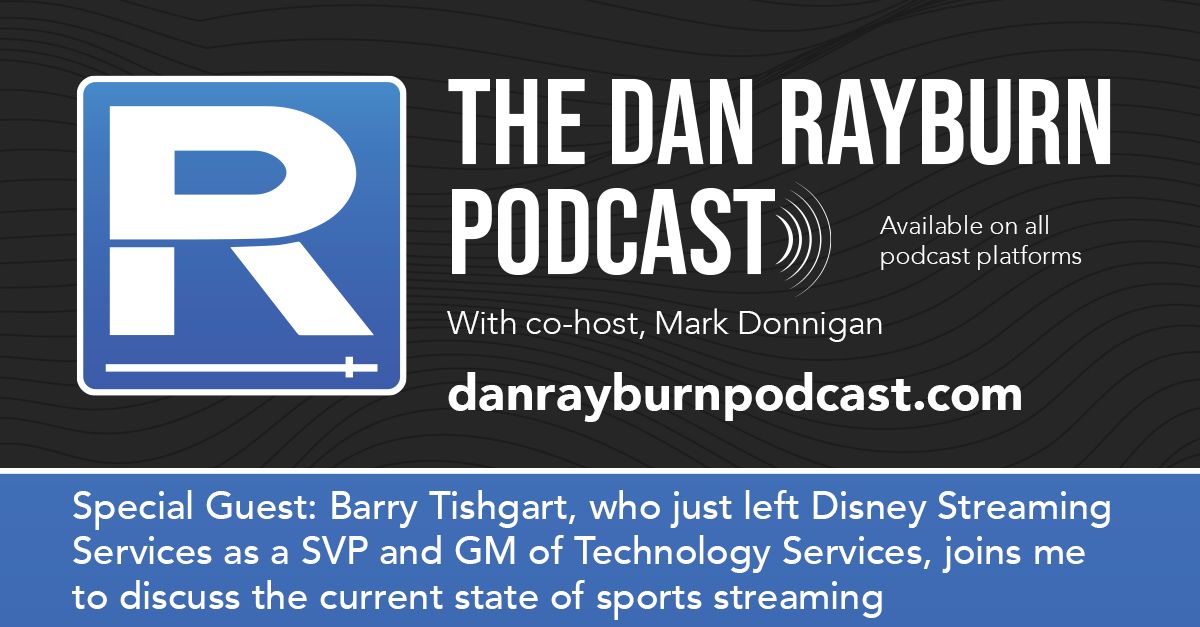 Companies, and services mentioned: Amazon Prime Video, NFL, ESPN+, MLB, Nielsen, Peacock TV, NBC Sports, Bally Sports+, Sinclair Broadcast Group.