Detailing Salesforce's Churn, Retention and Engagement Platform for Video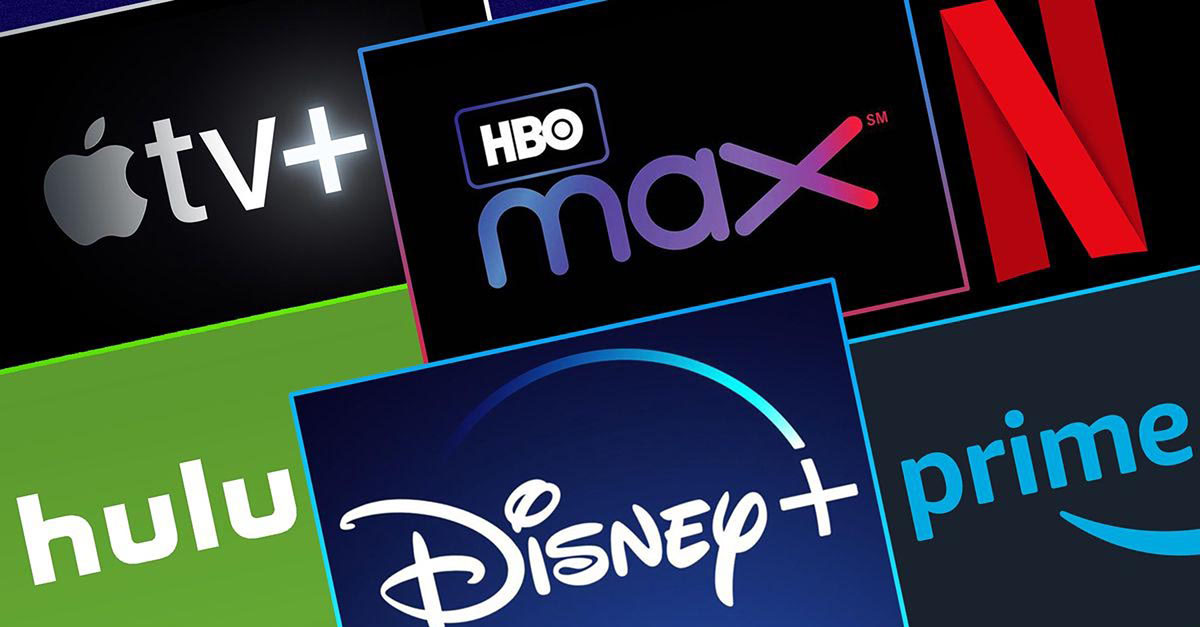 In a recent survey by Salesforce, 66% of customers expect brands to understand their unique needs and expectations, yet in reality, they found that only 34% of companies generally treat their customers as unique individuals. To close this gap, media companies are racing to create personalized experiences for their customers, especially when it comes to streaming video services. Personalization has become so ubiquitous that most customers now expect nothing less from all of their interactions.
Given the breadth of video choices and the competition for attention in today's market, when customers don't feel their expectations are being met it's easier than ever to switch. On average, 80% of customers say the experience a company provides is as important as its products and services. The "Amazon effect" of simple, fast and predictive has set a high bar for all industries.
For many media companies, customer expectations are a moving target and it can be difficult for them to figure out the right combination of content, bundling, pricing and what a good user experience looks like. Even more difficult is how companies are collecting and measuring user engagement, churn and retention to grow their service. A topic I have covered in detail on one of my recent podcasts.
Delivering personalized subscriber experiences across every stage of the journey is not easy, and streaming services require a comprehensive platform to manage the complexities. Media companies face daunting challenges across the entire subscriber lifecycle — leading to decrease in revenues and operational efficiencies, and higher costs if not addressed. Here are some of those business challenges across the attract, acquire, service, engage and retention phases:
In the attract stage, companies struggle with launching new products, promotions, bundles and add ons and making changes to their pricing. For some companies, it takes months to create and launch a new package, and requires their developers to touch code every time they want to make a price change.
In the acquire stage, there are complex onboarding journeys, often saddled with too many steps to sign up as well as inconsistent experiences across devices.
In the service phase, with data spread across the organization, agents are toggling through multiple systems, leading to no 360 view of the subscriber, longer call times and sub-standard customer care.
In the engage phase, companies find difficulty in personalizing offers and recommendations. How many times do we all spend browsing through content, not knowing what we want to watch? Or seen an ad on social media that has zero relevance to us?
In retention, with no visibility into real-time customer data and behavior, companies are unable to create any lasting and relevant loyalty programs for their customers.
To aggravate the already challenging tasks, the foundational challenges are imminent. Most companies are saddled with a complex software infrastructure which means data is likely siloed all over the organization. This makes it nearly impossible to create a single view of the subscriber, which makes servicing them an even more difficult task. All these challenges lead to significant revenue leakage and margin erosion, which is why none of the OTT services will disclose their churn numbers. Companies are leaving money on the table and are not operating as efficiently as they should.
I've spent the last few months looking at Salesforce's solution to manage the subscriber lifecycle which includes attraction, onboarding, service, engagement and retention. Their goal is to help publishers drive the growth of subscriber revenues, deliver personalized and omni-channel subscriber care, and maximize retention, as defined by the service. At the heart of this solution is Salesforce Media Cloud's Grow Subscriber Relationships application, complemented by Marketing Cloud, Einstein, Tableau Analytics, and Sales Cloud and Service Cloud.
Many of the OTT services I regularly speak with struggle with the ability to quickly launch new promotions, bundles, add ons, and making pricing changes. Some of them have told me it can take months just to roll out a pricing change. Streaming services need a centralized and flexible product catalog and media-specific CPQ (configure, price, quote) that supports attribute-based pricing and highly complex business rules. This allows them to display the most relevant subscription packages, products, bundles and promotions and rapidly launch new packages, and make pricing changes, all with clicks not code. Setup properly, companies can accelerate their time to market and streamline the complex and cumbersome process of product launches and pricing changes. This is one of the areas where I see Salesforce winning deals in the market, signing up OTT services to use their platform for their retention, churn and engagement needs.
With subscriber data spread and siloed across the organization, support personnel at OTT services find themselves toggling through multiple systems, leading to longer call times and sub-standard customer care. I've witnessed this first hand, like many others have, when calling into support and being asked for information they should already know about how you use the platform. OTT services need to have a single source of subscriber truth by integrating disparate data, allowing for streamlined, personalized proactive subscriber care and case management. They also need to support guided flows for both full and self-service channels, leveraging these tools to deflect calls and allow subscribers to rapidly make account changes on their own. This is something many OTT services don't allow outside of cancelling their service or changing billing information.
Salesforce also takes an interesting approach by integrating with Slack so they can further elevate and streamline the care experiences by quickly resolving and troubleshooting with case swarming. Case swarming is a collaborative approach to customer service where support agents for an OTT service can bring in a team of skilled experts from across the organization, sales, support, billing etc. to solve complex service cases. During the case-swarming process, support experts share background knowledge and resources with agents so that once a resolution is reached, the team documents the steps in a knowledge article to help other agents with similar issues in the future. I've personally found this doesn't currently happening within a lot of customer service departments.
When it comes to engagement, OTT services must have a platform that surfaces upsell and cross-sell opportunities that leverage customer insight profiles, current services and purchases, and consumption engagement to suggest the next best action across sales and service interactions. Salesforce uses an integrated set of AI technologies called Einstein, that helps companies boost productivity and discover relevant patterns in the data, whether that data resides in the Salesforce platform or outside. This insight can then be leveraged by sales to anticipate new opportunities and by marketing to create predictive journeys and personalize experiences. It can also be utilized by service and support to proactively resolve issues before they happen and by technical dev teams to create better apps.
Salesforce says their Einstein AI technology is already being used by content owners to uncover timely and actionable insights, such as subscribers with a high propensity to churn or upgrade, giving OTT teams the opportunity to drive retention and growth with personalized journeys and subscriber care experiences. It is also being leveraged to predict business outcomes, such as churn or lifetime value and delivers relevant recommendations to viewers. Salesforce says one of the keys to their platform is their approach to open API support that allows them to tie into partners like Amazon Web Services for content-driven commerce experiences and targeted ad placements. They also have platform partners with Deloitte's customer lifetime value accelerator offering and with Conviva for their continuous measurement platform.
With so many streaming services in the market, consumers are and will continue to be overwhelmed with choice. As a result, video services are going to have to do a better job of making churn, retention and engagement a key part of their strategy going forward and look for solutions and strategies that actually address the problem.