Podcast Episode 17: Debating The Holy Grail Of The Streaming Industry, OTT Service Aggregation
Podcast Episode 17 is live! This week we discuss the holy grail of of the streaming media industry, a single platform to aggregate streaming media services. With new Discover and Universal Watchlist  functionality from Plex and news from Verizon about their +Play platform to centralize subscription services, we debate what might really take place in the market. We also cover some streaming viewership numbers from March Madness, the news of Disney+ getting live content with Dancing With the Stars and breakdown some of the technical limitations of the MLB stream on Apple TV+.

 Thanks to this week's podcast sponsors, Agora and NPAW.
Correction: The MLB games on Apple TV+ will be free for the "first 12 weeks", not just the first game like I suggested.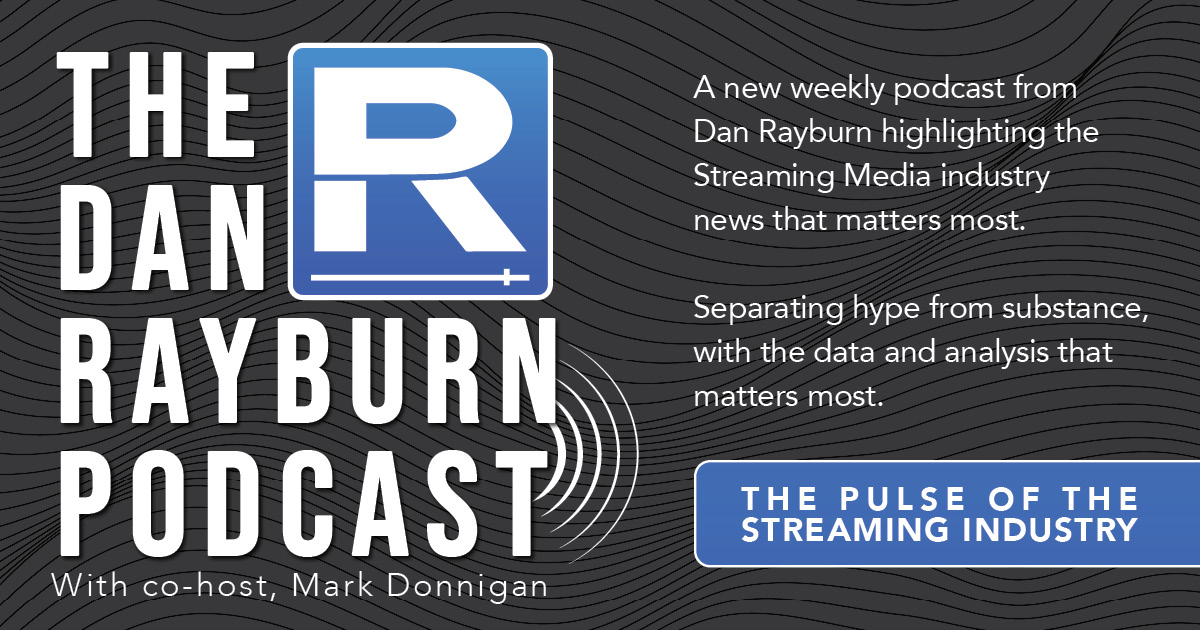 Companies, and services mentioned: Apple TV+, MLB, Disney+, Plex, Verizon, Netflix, Peacock TV, NFL.