Podcast Episode 14: NAB Show Streaming Summit Preview; Discussing the Future of Conferences and Hybrid Events
Podcast Episode 14 is live! This week we preview some of the speakers and content that will be at the NAB Show Streaming Summit, taking place April 25-26 in Las Vegas. Hear what companies like Netflix, HBO Max, Paramount+, Disney, Fire TV, FOX, MotorTrend, La Liga, DAZN and others will be discussing and some of the main topics that will be covered in the program. We also discuss how industry conferences have changed since the pandemic, the role of hybrid events, what show organizers are doing well and what others need to improve on.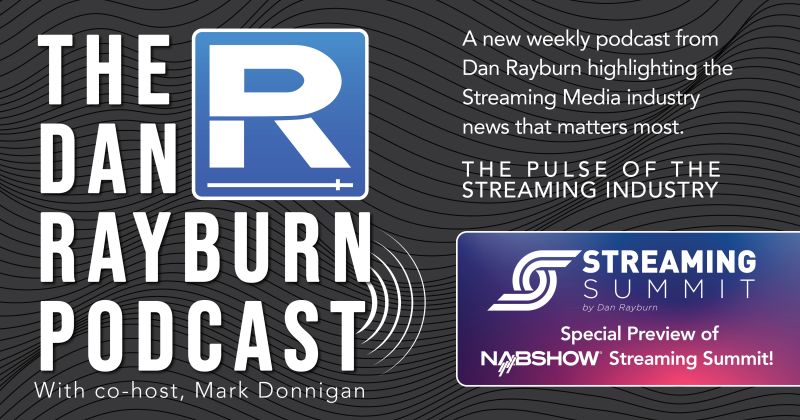 Companies, and services mentioned: Netflix, HBO Max, Paramount+, Disney, DAZN, fuboTV, Oracle, Red Bull Racing, AWS, Salesforce, Korea Content Platform, Adobe, Dolby, Samsung, LG, Demuxed, Roku, Fire TV, Vizio.