Apple Using Akamai, Fastly, Cloudflare For Their New iCloud Private Relay Feature
On Monday, Apple announced some new privacy features in iCloud, one of which they are calling Private Relay. The way it works is that when you go to a website using Safari, iCloud Private Relay takes your IP address to connect you to the website and then encrypts the URL so that app developers, and even Apple, don't know what website you are visiting. The IP and encrypted URL then travels to an intermediary relay station run by what Apple calls a "trusted partner". In a media interview published yesterday, Apple would not say who the trusted partners are but I can confirm, based on public details (as shown below; Akamai on left, Fastly on the right), that Akamai, Fastly and Cloudflare are being used.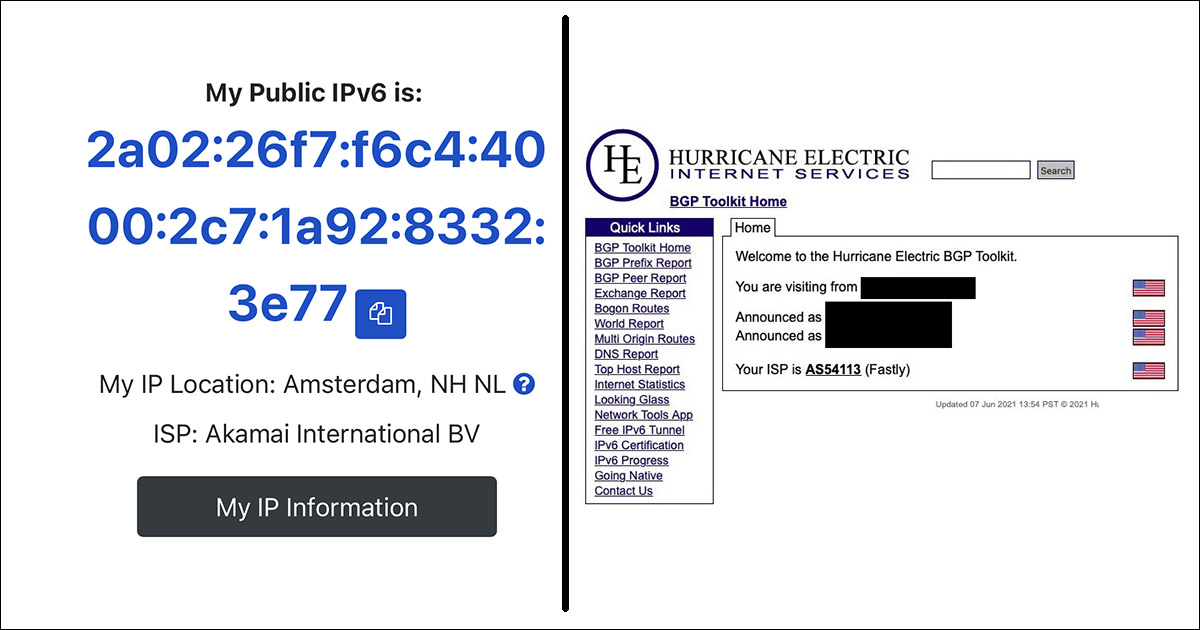 On Fastly's Q1 earnings call, the company said they expect revenue growth to be flat quarter-over-quarter going into Q2, but that revenue growth would accelerate in the second half of this year. The company also increased their revenue guidance range to $380 million to $390 million, up from $375 million to $380 million. Based on the guidance numbers, Fastly would be looking at a pretty large ramp of around 15% of sequential growth in the third and fourth quarter. Fastly didn't give any indication of why they thought revenue might ramp so quickly, but did say that, "a lot of really important opportunities that are coming our way." By itself, this new traffic generated from Apple isn't that large when it comes to overall revenue and is being shared amongst three providers. This news comes out at an interesting time as this morning, Fastly had a major outage on their network that lasted about an hour.