Netflix Misses Subs Estimate: Added 3.98M Subs In Q2, Will Spend Over $17B on Content This Year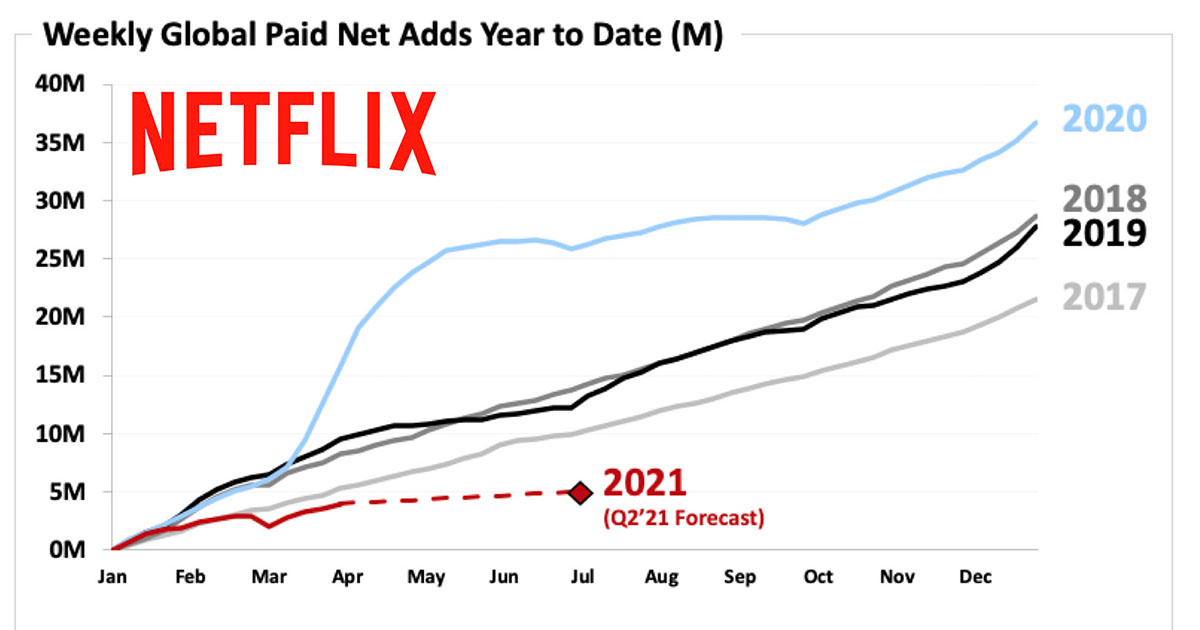 Netflix reported their Q1 2021 earnings, adding 3.98M subscribers in the quarter (estimate was for 6M) and finished the quarter with 208M total subscribers. On the positive side, Netflix reported operating income of $2B which more than doubled year-over-year. The company said they will spend over $17B on content this year and anticipates a strong second half with the return of new seasons of some of their biggest hits and film lineup. More details:
Q2 guidance of only 1M net new subs
Finished Q1 2021 with 208M paid memberships, up 14% year over year, but below guidance forecast of 210M paid memberships
Average revenue per membership in Q1 rose by 6% year-over-year
Q1 operating income of $2B vs. $958M more than doubled vs. Q1'20. The company exceeded their guidance forecast primarily due to the timing of content spend.
Netflix doesn't believe competitive intensity materially changed in the quarter or was a material factor in the variance as their over-forecast was across all of their regions
Netflix believes paid membership growth slowed due to the big Covid-19 pull forward in 2020 and a lighter content slate in the first half of this year, due to Covid-19 production delays
Netflix's stock is down almost 11% as of 5:12pm ET. Roku is also down 5%, probably seeing an impact from Netflix's earnings.