Live Updates: Testing Super Bowl Stream Across a Combo of 50+ Apps/Platforms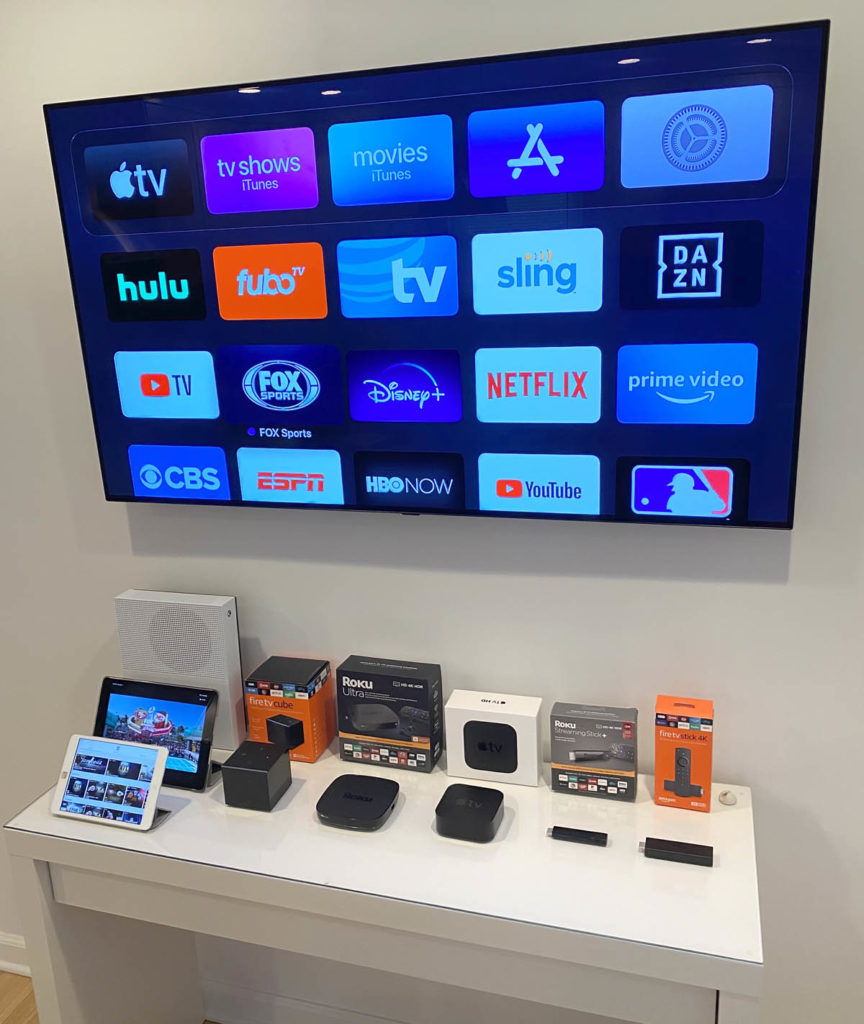 10:47pm ET: And that's a wrap! Congrats to the FOX Sports team for a great overall Super Bowl streaming experience. Very minor issues, as is the case with all live events online. Interested to see the numbers tomorrow, I'm guessing 3-3.5M simultaneous.
8:30pm ET: So far on the iPad/iPhone, the Super Bowl stream is looking great on the Hulu, Fubo TV and FOX Sports app with startup times of around a second, on WiFi. 4G still good, with startup of about 3 seconds.
8:17pm ET: The Sling TV Super Bowl stream on iPad gives me a message of "NFL Football is not currently available", yet it shows it as an option for viewing. Don't know if it's a local blackout issue, but problem currently unknown. Update 8:58pm ET. I have restarted the iPad and now the Sling TV stream is working.
7:09pm ET: The Super Bowl stream is looking good so far on Fubo and DAZN on Roku, Apple TV, Amazon and Fire TV. Fubo won't let me get the 4K stream though, message says my LG OLED TV doesn't support it, which it does.
6:58pm ET: You can also use the NFL app to stream the Super Bowl, there is an option to skip authenticating or signing up for an account. Streams looks good, but it's not the 4K version.
6:55pm ET: At kickoff the Super Bowl stream is looking good on FOX Sports, Hulu and Sling TV on Roku, Apple TV, Amazon and Fire TV. I'm seeing latency of 12-25 seconds. But sound volume is all over the place. Hulu on Roku I have to turn my TV up to 50, FOX on Roku only 20.
6:19pm ET: If you want the 4K stream of the Super Bowl it's only on Amazon Fire TV and Roku in UHD/HDR and AppleTV 4K in UHD/SDR. (Apple does not support HDR @ 60fps). So no 4K on Xbox or PS4.
4:08pm ET: I expect the Super Bowl stream to have a delay when compared to cable TV of anywhere between 10 seconds to 60 seconds depending on the device/platform. And for all those that will complain, it's not a big deal, it's a free stream. Latency is not a big deal, until betting happens.
3:27pm ET: FOX Sports says the Super Bowl HD stream will max out at about 7.5Mbps and 20Mbps for UHD. No international broadcasters are taking the 4K feed, FOX Sports has rights for U.S. and Territories only. 
3:20pm ET: If you have any Super Bowl streaming issues with the video or apps please put them in the comments on this post (or email me dan@danrayburn.com) and I'll send directly to FOX Sports tech team. Make sure you update the device OS and then update whatever app(s) you're using. Most problems can be fixed simply by doing that. In your comments put ALL details; device, model number, device OS, app, app version, internet connection.
2:40pm ET: I'm running Charles to take a look at how the Super Bowl streams are being delivered, which looks to be across third-party CDNs including Fastly, Verizon Media, Akamai and Limelight Networks. [Updated: Amazon CloudFront as well] Feel free to send me any logs or traceroutes if you like. FOX Sports looks to be ready.
2:30pm ET: Here's what the 4K badging will look like for the 4K stream. Select that option if you have at least 25Mbps and your TV and streaming hardware supports 4K.
2:27pm ET: I'll be testing the Super Bowl stream across 50+ apps/platform combo on Apple TV, Roku, Xbox, PS4, Fire TV, iPad, iPhone, Samsung Galaxy Tab, smart TVs from LG, Vizio and Samsung. Follow this blog post for updates. Below is my setup so far with more to come.
Connection: Verizon FiOS currently getting 77Mbps down.
MacBook Pro (Mid 2015)
OS 10.13.6
Safari Version 13.0.5 (13608.5.12)
Running all latest apps from FOX, Sling TV, Hulu, Fubo, YouTube, DAZN and AT&T on these phones/tablets:
iPad 10.2" (2019)
iPhone 11 Pro (2019)
Samsung Galaxy Tab A 10.5″ (2019)
Here's the specs for the TVs and streaming boxes: (more to come)
LG 55" TV 4K (Model OLED55C9AUA)


Software Version 4.71.05
FOX Sports App (not available)
Sling TV App 2.8.34 Player Version 5.4.2
Hulu Live App 6.5.9
Fubo TV App (not available)
YouTube Live App 1.0.22
DAZN App 2.50.8
AT&T TV Now App (not available)
Amazon Fire TV Stick 4K (Model E9L29Y)


Software Version OS 6.2.6.8 (NS6268/2315)
FOX Sports App v3.23.20 (15140) Prod
Sling TV App 5.4.7.266 Player Version 6.17.9
Hulu Live App 97EAA109P3.6.203
Fubo TV App 4.23.1
YouTube Live App 1.5.64.0
DAZN App 1.63.2
AT&T TV Now App 3.0.20202.02122
Apple TV 4K (Model A1842)


Software Version 13.3.1 (17K795)
FOX Sports App 3.23.2
Sling TV App 3.0.1.115 Player Version 5.4.0.101
Hulu Live App 828 Build 42
Fubo TV App 4.3.2
YouTube Live App 1.5.0
DAZN App 2.2.1
AT&T TV Now App 1.0.0 Build 1
Roku Ultra 4K (Model 4670X)


Software Version 9.2.0 (4807)
FOX Sports App 3.23 Build 12658
Sling TV App 6.7 Build 215
Hulu Live App 6.25.4
Fubo TV App 3.8 Build 2001211353
YouTube Live App 1.0 Build 91000019
DAZN App 3.0
AT&T TV Now App (not available)