Videos From NAB Show Streaming Summit Now Online: Call For Speakers Open For Vegas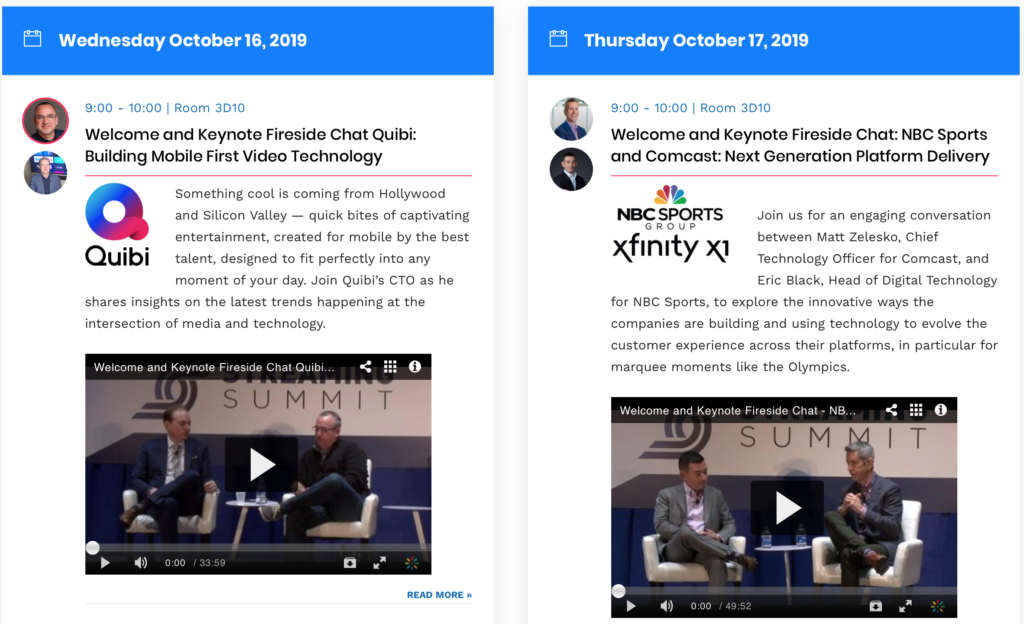 All videos from the October NAB Show Streaming Summit in NYC are now available online including the keynotes, presentations, fireside chats and round-table panels. You can check them out here and are welcome to share as you like. And if you're interested in being considered for speaking at the next NAB Show Streaming Summit, April 20-21 in Las Vegas, the call for speakers is now open and I am accepting ideas, pitches and proposals.
Thanks to Mobeon for capturing all the content and to Kaltura for their video platform.