CenturyLink Acquires Streamroot, Will Use Mesh Technology to Extend CDN Capacity Globally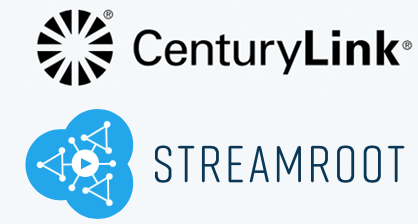 Last week, CenturyLink announced they had acquired privately held Streamroot, a CDN provider with an underlying P2P technology. Streamroot had raised $6M to date and the company is expected to do sub-$5M in revenue for this year. Based on what Streamroot's valuation would have been for a Series A round, CenturyLink valued the company between $20M-$30M.
CenturyLink's acquisition is motivated by improving the performance for viewers of live events and day/date content releases to reduce buffering and failed starts during peak hours and catch up TV. Streamroot leverages a software-based mesh network and a deterministic data science methodology, providing device awareness to ensure that consumers have only optimal experiences without creating any data privacy concerns. In short, this extends the capabilities of CenturyLink's existing CDN network to offer the promise of better performance in hard-to-reach places and during volume spikes when delivery is most difficult. Of course, we have heard these value propositions before, however, the vision that CenturyLink and Streamroot share and what's under the hood is admittedly more nuanced.
While most previous P2P attempts have failed at scale, Streamroot has actually delivered premium content with million+ simultaneous viewers with national broadcasters like TF1, Canal Plus, and RTVE in Europe and LATAM during the World Cup, Copa América, and others. To date, most vendors that have focused on P2P have tended to roll out "cheap" CDN alternatives, but Streamroot has been quick to identify that "cheap" wasn't what the market wanted. They had to deliver visibility to material QoS improvements while handling complex workflows including proprietary ABR, multiple SSAI providers and DRM considerations.
CenturyLink said what makes them combination of the companies stand apart, is in their belief in using data from the device to improve content delivery at both a micro and a macro level. At a micro level, in the ability of Streamroot products to take into account each device's instantaneous conditions to select the best delivery source; on the macro level, in the data gathered on the network topology of ISPs globally, of device behavior depending on OS, version, content type, etc. In other words, this isn't just "peer-to-peer." It's about device telemetry; it's about adapting delivery to each individual user and content and network; it's about broadcasters being able to customize a technology solution to their unique use case and all the variables that come along with it: encoding ladder, ABR, ISP peering, networks, topology, and more.
Thinking holistically about delivery has allowed Streamroot and CenturyLink to find a common avenue to improve content delivery. And this offers applications far beyond just P2P for video. Client-side load balancing, file download, ISP-aware routing and devices localizing to the best possible topological and performance based cloud edge serving locations, could all be use cases. They have the potential of using device-side technology to provide the best user experience, helping ISPs route traffic flows more efficiently and helping content providers, web applications and edge cloud services localize connections.
Client-side integration is never a pleasant subject but we might as well take it as a given in a multi-CDN, multi-OS, multi-hardware world. With Streamroot, the company says pre-integrations on pretty much every major web player make web deployment possible in a matter of minutes. Streamroot has also worked to make its mobile SDKs light years simpler than the average advertising – whether SSAI or CSAI – or DRM deployment. It essentially boils down to roadmap prioritization, as the actual man-hours to integrate the solution on any device can be counted on two hands. And when benchmarking that again the quality improvement, the company says the ROI calculation is pretty simple.
I'm very interested in seeing where CenturyLink is going with this acquisition and with its media delivery services in the short term. The CenturyLink team is making smart moves to incorporate technologies that may very well redefine content localization in an otherwise lackluster market, especially in Europe. Right now the Streamroot technology works just for video content, both live and on-demand, but CenturyLink said they plan to invest in the technology, add more developers, and add download functionality in the future. It's a good move by their part to pick up some proven technology and a good engineering team in Streamroot, and overlay it on top of their network, supported by CenturyLink's sales and marketing team.