Job Opening NYC – Solution Architect, Front End Development, Video Applications, $130K-$150K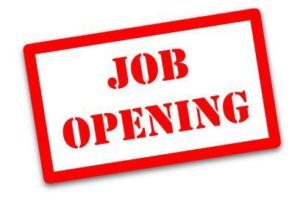 There is an immediate opening for a Solution Architect, Front End Development, with one of the largest public M&E companies in the world($200B+ market cap). They have multiple live/VOD OTT offerings and will coming out with more. I am helping the person you will report to find the right candidate for this job, which is based in NYC (not negotiable) and pays $130k-$150k. This job is not currently listed online. I'll also add, your boss is someone you would want to work for. I know them on a personal level and they have a very unique background. You would learn a lot from them and be given an opportunity to be amongst some extremely smart individuals. If you are interested in learning who the company is and more about the job, please email me or just give me a call anytime at 917-523-4562. Candidates are being interviewed immediately.
Job Description:​ Own the process of solving high impact, highly technical problems that span the purview of multiple organizations and stakeholders, where requirements and direction are often yet to be defined or discovered. This role is one part technical evangelist, and one part technical architect. Success in this role requires effectively working with various technical leaders from different organizations to design solutions that work for all parties involved, and to evangelize these solutions and ensure teams can execute effectively.
Preferred Qualifications
Able to bridge communication and technical knowledge between multiple engineering and product teams
Well organized with good written and verbal communication skills
Self-learner, independent, and ​easily adaptable
Architecting resilient applications that handle failure gracefully
RESTful web service development
Other Tools

API testing – PAW and/or Postman
Plantuml or other similar sequence diagram tool
Jira/Confluence
Github
Jenkins

Scripting Language – node/ruby/python/etc