They're back! Adobe Flash Media Server and RTMP SDK are Not Done Yet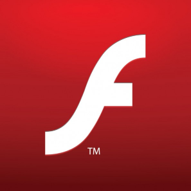 Adobe Media Server (AMS), formerly Flash Media Server (FMS), and RTMP were always a bit ahead of their time.  Initially designed as a development platform for interactive, real-time communication (think Zoom or Webex circa 2003), the product ended up taking hold in low latency video streaming and helped birth the web video streaming industry. Today with interactive video and communication the core part of services such as Twitch, eSports and online betting, Adobe Media Server and RTMP may be headed for another day in the sun.
Under agreement with Adobe, a company called Veriskope plans to sell, support, upgrade, and enhance the Adobe Media Server (AMS), the RTMP SDK and several related video products worldwide. The company has entered into a global licensing agreement with Adobe to manage all aspects of Adobe Media Server business including global distribution, support, product development and operations. Veriskope is made of former Adobe and Macromedia alumni including Sarah Allen, Craig Barberich and Robert Pierce, whom worked on or led the development of Adobe Shockwave Multiuser Server, Adobe Flash Media Server, Flash video and Adobe Media Player.  
Thousands of education, government, enterprise and media companies continue to use the Adobe Media Server and the RTMP SDK for online learning, real-time communication, live sports content ingest, live event streaming and online corporate training. The partnership between Adobe and Veriskope will provide these customers assurance they can continue to use Adobe Media Server and RTMP into the future. Veriskope will also provide services to help existing customers modernize and migrate from legacy Flash experiences to new web native HTML experiences.  
Veriskope 's service offering for AMS customers includes software licenses, upgrades, support plans, and product enhancements for Adobe Media Server, RTMP SDK, Flash Media Live Encoder and the Adobe Media Gateway.  In addition, the company is offering professional services support including migration services to help customers quickly move from Flash UI experiences to native web HTML, engineering services to design and architect new solutions, and training to help companies more effectively utilize the products.
Veriskope says their immediate plan is to focus on supporting existing AMS and RTMP SDK customers with the short term goal of providing a low risk, cost effective solution that allows thousands of AMS customers to transition from a Flash user experience to web native HTML experience.  
So does this mean that Adobe Flash will continue? The exciting part about AMS and the RTMP SDK is that it does not require Flash. RTMP was designed to be open and support different types of client software. Today AMS supports HLS and in the near future, Veriskope hopes to make announcements about supporting other web native formats.  The company will continue to support customers who use Flash and AIR for on-device experiences in cars, on boats, on industrial devices and more. AMS is not Flash. RTMP is not Flash. AMS and the RTMP SDK provide scalable, interactive video infrastructure that works across the web, the cloud, the edge and more.
As you look a few years into the future there are many standard features of the AMS and the RTMP SDK products that are more relevant today than when they were introduced — time synchronizing video, messaging and data for gaming, eSports and betting; proven low-latency ingest and contribution for live events, elearning and user-generated content; video and AI merged on the smart edge in IOT, manufacturing and retail and last but not least, the future of interactive communications.