#smwest Presentation: Producing the First Live 4K Stream From Space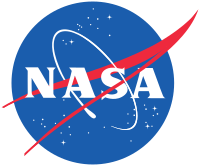 At the Streaming Media West show, taking place next week on Nov. 2/3, speakers from NASA and AWS Elemental will present how NASA and Amazon Web Services engineered a complete, resilient, and repeatable workflow that brought this industry-first event to viewers everywhere using scalable cloud and software enabled workflows. Among the many insights that will be shared: live 4K transcoding in the cloud; the role compression efficiency plays in on-going deep space discovery; overcoming bandwidth constraints on the ISS and on Earth; the implication of cloud-enabled live 4K video streaming for public sector applications in defense, security, first responders, law enforcement, energy and other segments; even how to get an encoder into orbit.
It's not too late to get a pass! You can sign up online for a discounted conference pass by using the code DR100 and I even have a few free passes to give away. Re-tweet out "I want a pass for the Streaming Media West conference in CA on Nov. 2/3 – #smwest " and I'll pick some free winners every day!
Save