Video Presentations From Streaming Media West Show Now Online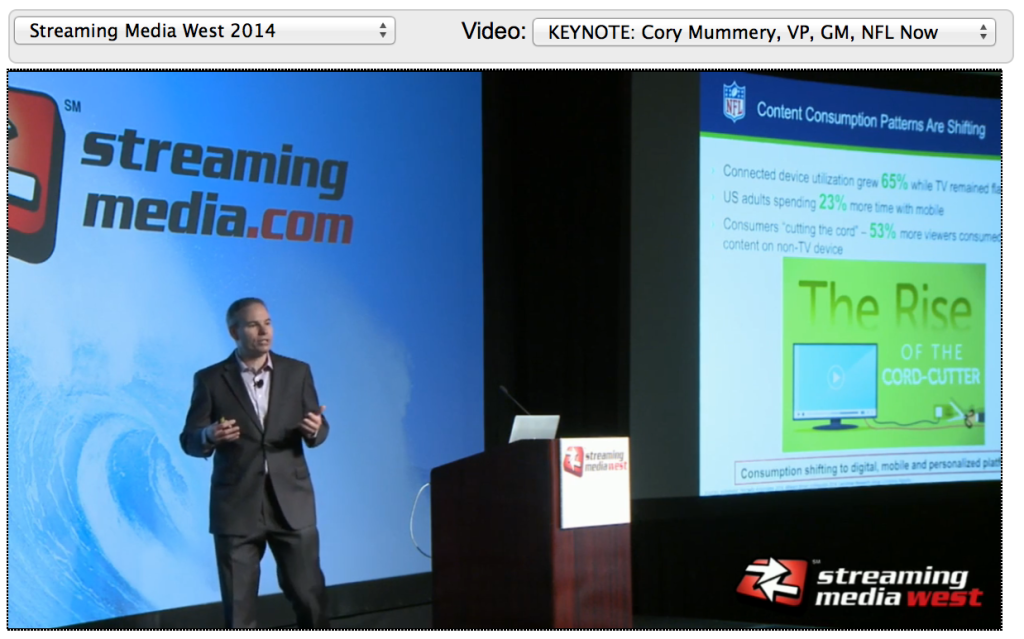 All of the sessions and presentations from the Streaming Media West show are now online and available for viewing at streamingmedia.com/videos. I haven't had the chance to review each video yet so please let me know if you encounter any problems with any of the clips. Presentations from the show can be downloaded from here.
Also, the call for speakers has now opened for the 2015 Streaming Media East show, taking place May 11-13 in NYC. The deadline is January 19th and you can get all the details on the call for speakers page.