Apple Building Out Their Own CDN To Deliver Content To Consumers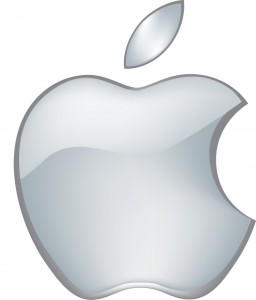 Over the past year, there has been speculation of when or if Apple would build out their own content delivery network for the purpose of delivering content to consumers. To date, all of the CDN deployments done by Apple have been for internal purposes only, but that's about to change. For the past few months, those in the networking community have been discussing some of the new people Apple has recently hired, all of whom have a deep background in building out large-scale networks. These employees are part of a new group that was formed inside Apple last year, who are tasked with the build out of a new CDN for external use.
Historically, Apple has always relied on CDN providers Akamai and Level 3 to deliver Apple related content including apps, iTunes video, and software updates for their iOS and OS X platforms. Akamai has more of Apple's business than Level 3, and while Akamai has never mentioned Apple by name, it's widely known that Apple spent more than $100M with Akamai last year, for delivery of content and professional services. The news of Apple's own CDN plans comes at an interesting time because Akamai announced a few months ago that they were in contract renegotiation with their largest media customer which would take place last quarter or the current one. While Akamai didn't mention Apple by name, those who track the CDN market all know it's Apple, especially when Akamai said the re-pricing would likely result in several quarters of negative revenue impact.
Since Apple is still in the build-out stage of their new CDN, it's too early to know how this may impact Akamai and Level 3. We don't know what scale Apple wants to build their CDN out to, what region(s) of the world they want to have more control over and how quickly they can get it done. Clearly, Akamai is more at risk than Level 3 though as Akamai's contract with Apple is worth a lot more and Level 3 could still sell Apple other services it needs for their build out, like IP transit, fiber, co-location and other products and services Akamai does not offer.
Over time, more details will come out on exactly what Apple is doing and trace routes will tell us more about their plans as they change the way they currently deliver content. I'm most interested to learn the strategy Apple takes with regards to whether or not they work directly with ISPs and the decisions they make on the type of content they plan to deliver. What Apple is working on aligns with what all of the other big content syndicators out there have already built, including Microsoft, Google, Netflix, Yahoo!, Twitter, and Facebook; which is a considerable amount of their own distributed origin infrastructure, for both large and small objects.
What we still don't know is how Apple plans to structure their CDN with regards to the type of content they will deliver. Apple could use it to handle more of their long tail content, the stuff that's more difficult to deliver, since most of Apple's content is not delivered from inside ISP networks. Or they could take the hot content and put that on their CDN and take the long tail content that's hard to cache, and costly to build a CDN infrastructure to support, and offload it to the third-party CDNs. That would be the most economical way to do it, but I don't know that economics is the key driver in why Apple is doing this.
I'm hearing that part of Apple's reasoning for building their own CDN is because of performance issues with iCloud, with Apple wanting to have more control over the QoS of content going to their devices. Apple already controls the hardware, the OS (iOS/OS X) as well as the iTunes/App store platforms. Right now they control the entire customer experience, except for the way content is delivered to their devices. Since Apple does not own the last mile they won't be able to have complete control, but having their own CDN would give them more control and security than they have now. The next set of questions to ask is what type of technology Apple uses? Will they go the open source route and built it in a non-proprietary way, or keep it closed? Some will also wonder if Apple might make their CDN into a commercial offering, but that wouldn't make any sense for their business, unless they had some kind of content subscription service akin to Netflix.
It's too early to know the degree of impact this will have on Akamai's business with Apple this year as it takes time to build out CDN infrastructure to scale. When YouTube, Microsoft and Netflix all took their CDN delivery to in-house platforms, it took them about 18 months or more before they moved enough traffic away from the CDNs to impact their revenue. However, even in those cases, Microsoft and Netflix still rely heavily on Akamai, Level 3 and Limelight for a substantial portion of their content delivery needs, even to this day. So don't count the CDNs out just yet. Apple still needs to execute, get to scale and some of the CDNs, primarily Level 3 and Verizon, could make up for lost CDN revenue or gain new revenue altogether, by selling Apple other infrastructure related services.
Apple didn't respond to my request to comment on this story.