Streaming Media West Conference Presentations Now Live, Videos Online Next Week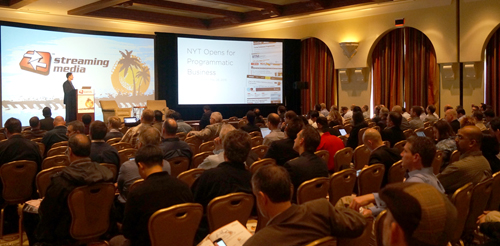 Thanks to everyone who helped made this week's Streaming Media West show such a success. The feedback we got on the new venue and location was awesome and it really helped make the show much more enjoyable. I got a lot of positive feedback on our speakers, the topics discussed and all of the data that was given out. Tons of really good information was shared helping to educate the market, which was the whole purpose of the event. All of the presentations from the event are now available for download in PDF form, on the program page.
Video on demand archives are being worked on right now and we expect to have those up in about a week. If there is any follow-up you need from the show or introductions to others, please contact me at any time. If you want to get involved in our next show, Streaming Media East, taking place May 13-14 in NYC, the call for speakers is now open. Have a safe and enjoyable Thanksgiving holiday next week.