XO Communications Launches CDN Services Using Limelight's Managed CDN Platform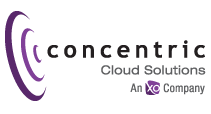 Earlier in the week, XO Communications (XOHO.OB) announced the launch of Concentric Cloud Solutions, a division of XO Communications that will be focused on providing cloud services for computing, content acceleration and voice. Part of the solution will entail CDN services for content caching, application acceleration and video streaming. XO has chosen Limelight Networks (LLNW) managed CDN platform for their underlying technology and XO is already selling their new solution in the market.
XO has more than 60,000 small and medium sized customers spread out across North America (and host more than 23,000 websites), so the company has quite a big built-in customer list they can up-sell these new cloud services to. Based on outreach XO has done to their customer base, they think that they can immediately upsell new services like DSA and video streaming to at least 10% of their clients.
XO also said that customers can easily manage and maintain their services through the Concentric.com website, as a self service model, and can benefit from the ability to purchase services in pay-as-you-go or monthly payment plans. XO's plan it to take the services Limelight offers via their platform and package them into bundles for the small, mid-size and enterprise markets as well as for specific verticals.
Over time, XO's goal is to move from a managed CDN model with Limelight to one where they simply license Limelight's technology and then deploy and manage all of their own hardware. That's a very similar path we have seen for others who have started with a managed CDN (MCDN) offering and moved to a licensed CDN (LCDN) model over time, but it typically takes a few years to make that transition.
You can hear more about these kinds of manged and licensed CDN deployments at the Content Delivery Summit on May 14th in NYC.