Streaming Media West Keynotes By Sony PlayStation and Comcast To Be Streamed Live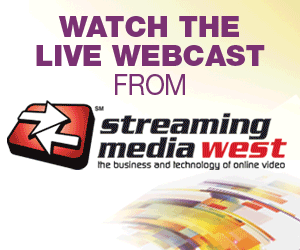 On Tuesday and Wednesday of this week, we will be broadcasting the keynotes live from the Streaming Media West show in LA. Tuesday's keynote by Susan Panico, Senior Director of the PlayStation Network and Wednesday's keynote by Matt Strauss, SVP and GM of Comcast Interactive Media will kick off at 12pm ET on the home page of StreamingMedia.com.
And if you want to see their keynotes in-person, you can still attend for free. Simply register on-site at the venue and use the discount code of DRF1 and you can get a free pass for the keynotes, receptions and the exhibit hall.