Special Over-The-Top Device Event For Wall Street Investors, Dec. 8th, NYC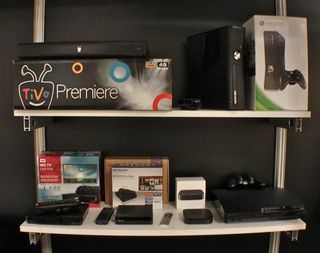 On Wednesday December 8th, I'll be hosting a special event for Wall Street investors demonstrating the leading over-the-top devices and content platforms. The event takes place in NYC, (midtown) and starts at 5:00pm with cocktails and hands-on Q&A at 6:30pm.
Device demos will include the Roku, Apple TV, Boxee, Xbox 360, PS3, TiVo Premiere, Google TV and will showcase content platforms from Netflix, Hulu Plus, iTunes, Amazon Video On Demand, Blockbuster and Walmart (VUDU).
If you are a financial analyst and would like to attend the event, please email or call me and I will give you the details. Also, I will be doing more of these special device presentations in 2011 so please contact me if you want to be notified of when they take place.