1080p Streaming On Xbox 360 Will Require 8-10Mbps Connection For Full Quality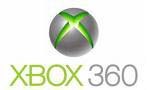 Last week at E3, Microsoft announced that later in the fall, 1080p streaming will come to the Xbox 360 using Zune video technology. While full details of the technology and how it works are not ready to be released by Microsoft, they did share some additional details on the service which I can make public.
Zune video on Xbox LIVE was built from the ground-up for Xbox 360 to
take full advantage of the Xbox platform and is built on top of Smooth Streaming. It features what Microsoft is calling a
"state-of-the-art encoder" for the highest level of fidelity and a high
performance decoder capable of full-framerate 1080p playback, which
enables Smooth Streaming playback, smooth fast-forward and smooth
rewind functionality. Microsoft says their 1080p instant on technology will offer a level of quality and
performance only previously seen with downloadable or physical media.
For the full instant on 1080p streaming and 5.1 surround sound
experience, Microsoft recommends at least an 8 Mbps broadband connection. The
beauty of the technology however, is that movies and TV shows on Zune
video will automatically scale to the best possible resolution based on
the speed of the users connection. So if a consumer has a 6 Mbps
connection, they will still get 1080p and a great audio experience, but
may not get 5.1. And as a back-up, Microsoft says anyone can have a 1080p/5.1
experience, but they may be required to download the content instead of
streaming it if they don't have an 8 – 10 Mbps broadband connection.
While no specific date has yet been given, Zune video on Xbox LIVE will launch sometime this fall with only a small inventory of video available at 1080p. While no exact numbers have been given on the volume of inventory available at launch, Microsoft said they will bring some of the best content from some of the top studios including Warner Bros., Universal, Paramount,
CBC [Canada] and the MLB Network, Whether or not content from Netflix will take advantage of the new 1080p streaming technology is not yet known but I would not be surprised if there weren't at least a few title from Netflix available at launch.
While there has already been some speculation in the industry as to which CDN(s) will get this delivery business, that's still to be seen at this time. I've heard various answers including the idea that Microsoft may keep some of this delivery on their internal CDN.
No matter who gets to deliver this content, clearly it's not going to be a lot of traffic. The number of Xbox 360 users who have their console hooked up to a TV set capable of doing 1080p and having at least an 8Mbps connection can't be huge. Not to mention, most of the content available in 1080p is probably going to have to be purchased. Clearly the Internet is not capable of handing the streaming of 1080p content to any large scale and while this offering is all about the future, the Internet still won't be able to handle this level of streaming years from now.
For Microsoft, I believe this offering is their way of getting ahead of the rest of the market and saying they can do 1080p streaming before anyone else and prove the concept. Nothing wrong with that and as a Verizon FiOS user, I can't wait to see what it looks like. But for the average Xbox 360 user, I don't think they will be able to take advantage of 1080p streaming for a long time to come.