Disney Says Hulu Getting Low On Cash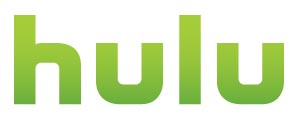 With all the rumors lately about Disney possibly cutting a deal with Hulu, various sources at Disney are talking to many on Wall Street about Hulu's financial situation saying the company is getting low on cash. While Providence Equity Partners, who put $100M into Hulu two years ago, is saying Hulu is not having any finance problems, I tend to believe Disney. No company who is ever running low on cash says they are and their investors always tell you things are fine.
While $100M sounds like a lot of money, for a site the site of Hulu it's not unreasonable for them to have gone through the vast majority of that capital in the past 24 months. What investment NBC and FOX also put into Hulu is not known, but with Hulu's advertising revenue not yet covering their costs and their traffic skyrocketing, Hulu is clearly burning a lot of cash. Hulu served over 300M streams in February and according to comScore, attracted 34.7 million viewers in the same month. Depending on who you ask, most agree that Hulu is only filling about 50% of its ad inventory which has not been helped by the downtown of online advertising in the current economy.
If Hulu truly is ruining low on cash as Disney says, then it puts Disney in the drivers seat with their negotiations with Hulu and probably gives them some leverage they may not have had a year ago. Whether or not this was Disney's tactic from day one is not known but it will be very interesting to hear more about the deal if it happens as I'm sure many details will be leaked. While those at the Cable Show are saying not to expect a deal in the next few days, the consensus amongst many is that a deal is expected to be announced shortly.