Sun's CEO Claims JavaFX As The Fastest Growing RIA Platform: Completely Untrue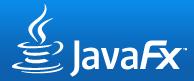 Last week, Sun's CEO Jonathan Schwartz declared on his blog that Sun's JavaFX is "the fastest growing RIA platform on the market", based on Sun announcing that it had shipped its 100 millionth JavaFX runtime. While that sounds like a big number that everyone should be impressed by, we're not. In fact, it only makes Sun look like they have no idea what is going on in the industry.
Anyone who has read my blog long enough knows I question numbers from all vendors and I hate proclamations based on marketing fluff. Sun is new to the RIA market yet apparently, has already declared themselves the winner, even though no JavaFX based video apps are being used in any wide scale adoption. Not a single one.
I have to wonder how the CEO of Sun is allowed to make such bold, inaccurate statements without his blog posts first being reviewed by someone at Sun who is in better touch with reality. Jonathan goes on to say in his post that, "The Java platform continues to provide the world's most complete open source platform for a rich internet." Is he serious? JavaFX does not even support H.264. How can you talk about having the world's most complete open source platform when your own platform does not support H.264 for video applications? Saying you want to support it in the future does not count.
Not to mention that because JavaFX supports different video codecs on different platforms, it makes it impossible to "write once, run everywhere", which as a result, dilutes one of Sun's key marketing messages. In addition, since On2's Flix software application is the only tool that can encode video for JavaFX today, it will be difficult for a large number of designers and developers to create video content for the Sun platform.
JavaFX has a limited set of APIs and to date, Sun considered only the basic scenarios, not all of the complex and difficult scenarios that customers may encounter. As a result, developers may run into some difficulty when trying to build complex RIAs with early versions of JavaFX. Case in point, look at all of the comments on Jonathan's post from Java developers and designers complaining about the lack of features and tools. One commenter even asks how Sun can call this the world's most complete open source platform when as he says, "you haven't even released it for the open source OSes. Not even your own Solaris."
Adding to the problem is also the questionable designer-developer collaboration story.  Looking at an early video of the Adobe Photoshop and Illustrator plug-ins (formerly referred to as Project Nile), it appears that support for "round tripping" may be limited or non-extant.  While it is clear that designers will be able to export graphic elements to be used in NetBeans (or Eclipse), it is unclear how designers will be able to take projects developed in NetBeans and customize the UI, add skinning, etc.  Since NetBeans has no visual designer, making simple changes to design elements may be tedious for developers. 
Jonathan also says in his post that, "And most importantly – JavaFX allows content owners to bypass potentially hostile browsers, to install applications directly on user desktops and phones." I don't know what he means by "hostile browsers", but I have a suggestion for the definition. Trying viewing Sun's own javafx.com website using Safari or Firefox on the Mac. The browsers constantly force quit or I'm given slow script error messages from Sun's SimpleVideoPlayer prompting my broswer to ask me if I want to stop the script. That's my definition of a product that makes my browser hostile. When I do get lucky and the javafx.com site works, the demos I get look horrible. The video is choppy, completely pixelated and takes more than twenty seconds to even load.
Getting back to the 100M download number that Sun says is such a milestone, how about Sun explaining where that number comes from? What about the bundling of JavaFX via the Java Updater? Is Sun trying to say that of the 100M downloads, each person who initiated the download was specifically trying to get the JavaFX runtime? As one comment on Jonathan's post says, "what did you guys count as JavaFX downloads, are
these downloads that were initiated by an application requiring JavaFX,
downloads counting visits to the JavaFX main site, or does it also
include any upgrades in existing Java runtimes?" That's a great question and one we should not have to be asking. Did Sun think no one was going to ask? They started this by giving out the number, using that number as the reason for their success but then held back by giving out any details. What are they hiding? Do the numbers not look as good once we find out where the 100M comes from? You can't put out numbers like that, declaring a success and expect us to just take it at face value.
Now if Jonathan's post was simply we've had 100M downloads and we're building out this platform to compete, no problem. Great, welcome to the party. But to call out the other RIA competitors by name and mention them in the same vein as JavaFX, as if they are equal, is flat out asking to challenged. Jonathan's says in his post, "what you can do with Flash is comparable to Silverlight, and again comparable to JavaFX." Please, stop the marketing spin. Why does the entire post feel like Sun is trying to talk to us as if we are all dumb and don't know what is really taking place in the market.
Anyone who has read my blog long enough knows I hit back hard at any vendor who wants to lead with marketing fluff and gives out numbers backed up by no details. It's bad for the industry and bad for the vendor doing it. Nothing good comes from this practice. This is not personal to Sun or to Jonathan. But the simple fact that Sun acknowledges that they only entered the market in December, yet already declare themselves the "fastest growing" and "world's most complete open source platform" in only three months time is really something they should know better than to try and convince us of.
To Sun I say welcome to the space. Happy to see another competitor in the RIA arena but you need to convince us of your success based on the adoption of JavaFX based applications, functionality of the JavaFX platform and let content owners and designers dictate what they deem to be a successful offering in the market. Anything outside of that is just marketing fluff.
Note: It should be mentioned that I contacted Sun before this post to see if they wanted to provide me with any more details on Jonathan's post or setup a time for me to speak with him directly. They were very responsive but were out of the country at the Mobile World Congress show and said they usually don't comment on what Jonathan posts in his blog. But if Jonathan or Sun wants to reply to this post, I will publish any official response from them exactly as I am sent it.