Workflow For Internet Enabled Blu-ray Discs Launched: Will BD Live Be Adopted?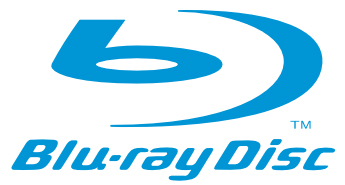 This morning, Akamai, Ascent Media and Sofatronic announced the creating of a new integrated digital workflow and distribution solution for the production, hosting and delivery of BD Live functionality for Blu-ray Discs.
The companies say the new service provides a more efficient and cost effective way for movie studios and content creators to harness the full power of BD Live's Internet-enabled features, such as bonus content, online community, and interactive and e-commerce applications.
While it's a smart idea for all three vendors to partner on the new service and lay the groundwork for the future, I wonder just how many of the over 1,200 Blu-ray movies offered today have BD Live functionality? And more importantly, how many studios moving forward are going to support the extra costs involved with providing additional content via the Internet? Ideally, this is where Akamai, Ascent Media and Sofatronic's solution would come in, reducing the cost and complexity of making this content available.
But outside of fixing the workflow issue, there are two other problems that need to be resolved, the biggest of which is convincing consumers to purchase Blu-ray players. At the end of Q3 2008, the Blu-ray Disc Association said that "more than 6.5 million Blu-ray capable players, including PS3, have been sold in the U.S. and more than 15 million units have been sold worldwide." But what the Blu-ray Disc Association doesn't say is how many of those units are broadband enabled? Depending on which research report you want to believe, it is estimated that between 20-30 million Blu-ray units are expected to be sold in 2009, with the percentage of those capable of connecting to the Internet unknown. That being said, nearly every analyst report in the beginning of 2008 predicted 30 million units would be sold for 2008, and those estimates were high by at least 10 million. The bottom line is that broadband capable Blu-ray players need to get adopted first and movie studios need to make a commitment to BD Live functionality.
In addition to the adoption problem, the other issue is whether consumers get any real benefit getting extra content from a BD Live enabled service as opposed to just including that extra content on the disc itself. Three months ago when the Iron Man disc came out, whoever was serving up the BD Live content had servers that could not handle the load, which prevented many customers from getting the extra content. And as pointed out in an article on CNET, the fact that most BD-Live features could easily be fit on a Blu-ray Disc, instead of having to download them from the Internet, makes you wonder if the BD Live feature is really worth it. It might just be too new for consumers to see what will be possible with BD Live, or it may just be an industry using a technology because it exists, even if the demand does not. For now, it sounds too early to know either way.
Over the coming weeks I will be getting hands-on with an Internet enabled Blu-ray player and taking a look at the BD Live functionality and the Netflix streaming service. I'll be posting a review of both shortly.