2024 NAB Show Streaming Summit Call For Speakers/Sponsorships Opens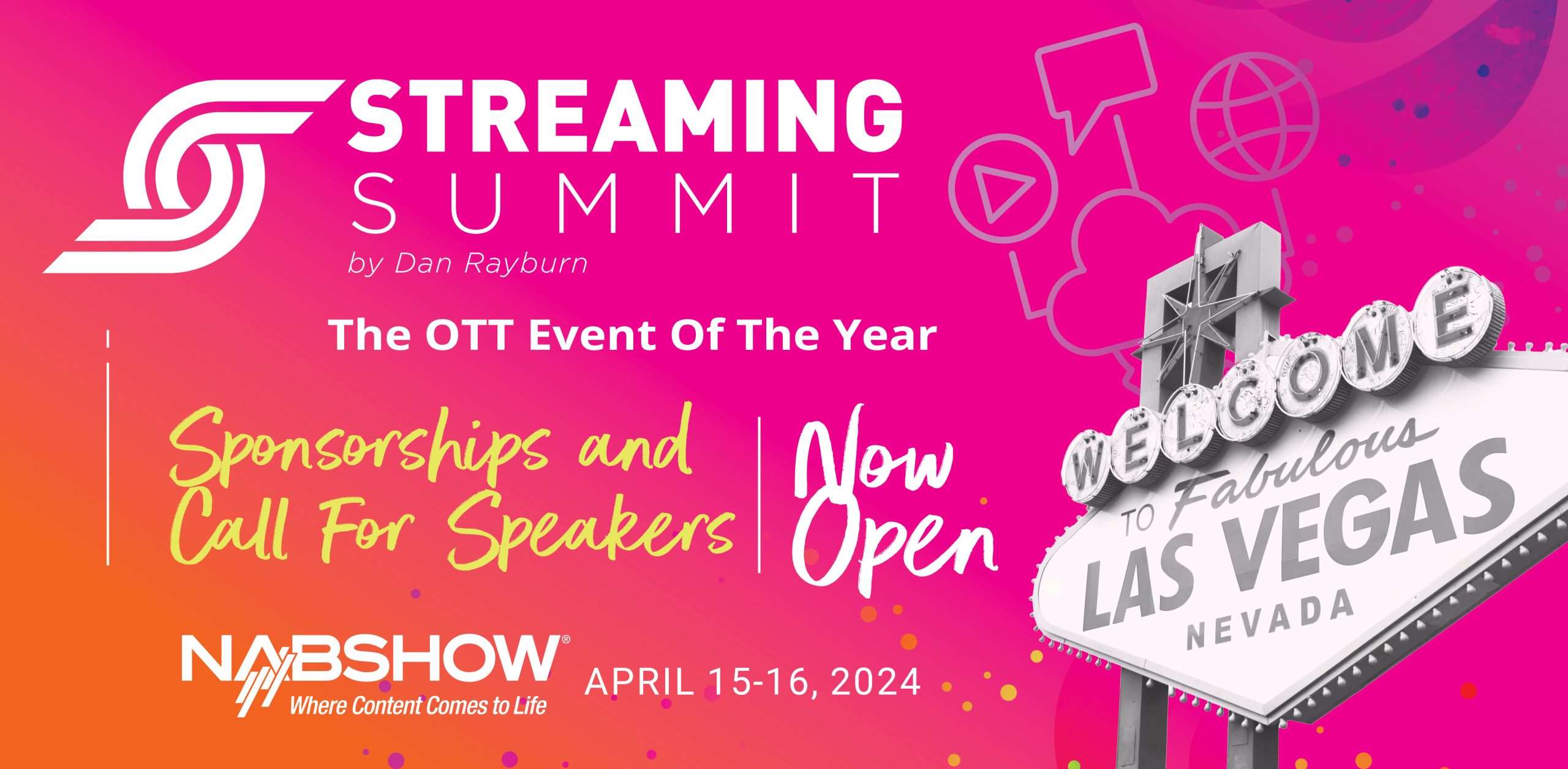 I'm pleased to announce an expanded program and launch of the call for speakers and sponsorships for the 2024 NAB Show Streaming Summit, taking place Monday and Tuesday, April 15-16 in Las Vegas. On day one, the show will expand with a NEW third track dedicated to AI topics and demos.
In an effort to help companies with their 2024 budgeting as early as possible, I've launched all sponsorships for the Summit which you can see here. I've revamped the call for speakers submission process to make it easier to submit and more informative so you can propose the best possible idea(s). I am always available to chat on the phone before you send in a submission to help you refine your proposal and give you real-time feedback.
For round-table sessions, I have already confirmed many new moderators and I will be adding some new content topics within the program, both technical and business related. If you are interested in being considered as a moderator, now is the time to reach out to me.
I'm excited to be expanding the show in 2024 with more topics, 100+ speakers and sessions rooms that will now be located on the first floor of the West Hall. Ideas? Questions? Please reach out to me at any time. Registration opens on November 14th, please reach out to me if you would like a discount code.