Podcast Episode 2: Poor Video Advertising Experiences; Growth of AVOD Services; Potential Content Roll-up in 2022 (Starz, AMC, ViacomCBS)
Podcast Episode 2 is live!. This week Mark Donnigan and I discuss: Poor Video Advertising Experiences; Growth of AVOD Services; Potential Content Roll-up in 2022 with Starz, AMC, ViacomCBS. (www.danrayburnpodcast.com)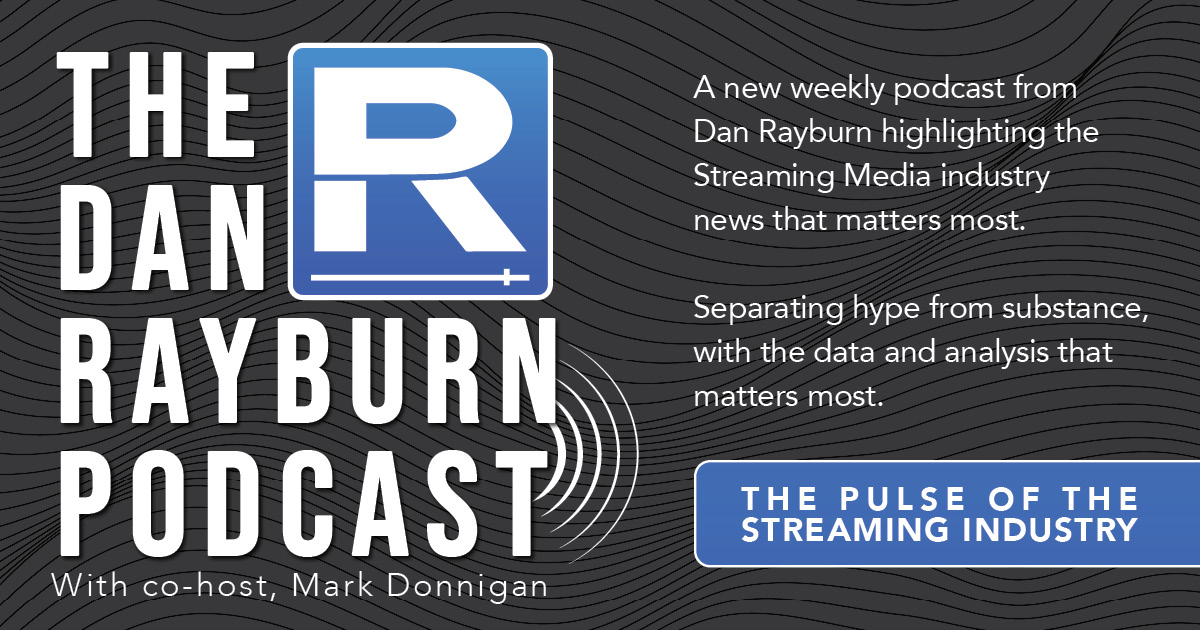 We cover how the industry gushes about video advertising growth, without really addressing the problems around personalization, measurement, formats and low CPM rates. We also discuss the growth of AVOD services and question how many can exist when they are offering essentially the same thing — a bundled offering of free networks with a lot of old movies and TV shows and syndicated programming. We also debate which content companies might get acquired in 2022 including Starz, AMC and ViacomCBS.
Companies and vendors mentioned: Tubi, Pluto TV, Starz, AMC Networks, ViacomCBS, TikTok, Noggin, Comcast, Sony Pictures, MLB TV, Amazon IMDb TV, Roku, Sinclair Broadcast Group, Samsung TV, LG, Amazon, MGM.
Executives mentioned: Darren Lepke, Stephen Condon, Yueshi Shen, Andy Beach.