Ad Revenue Is Secondary: Roku Increased Their Market Cap $2.52B, by Spending Less Than $100M for Quibi's Content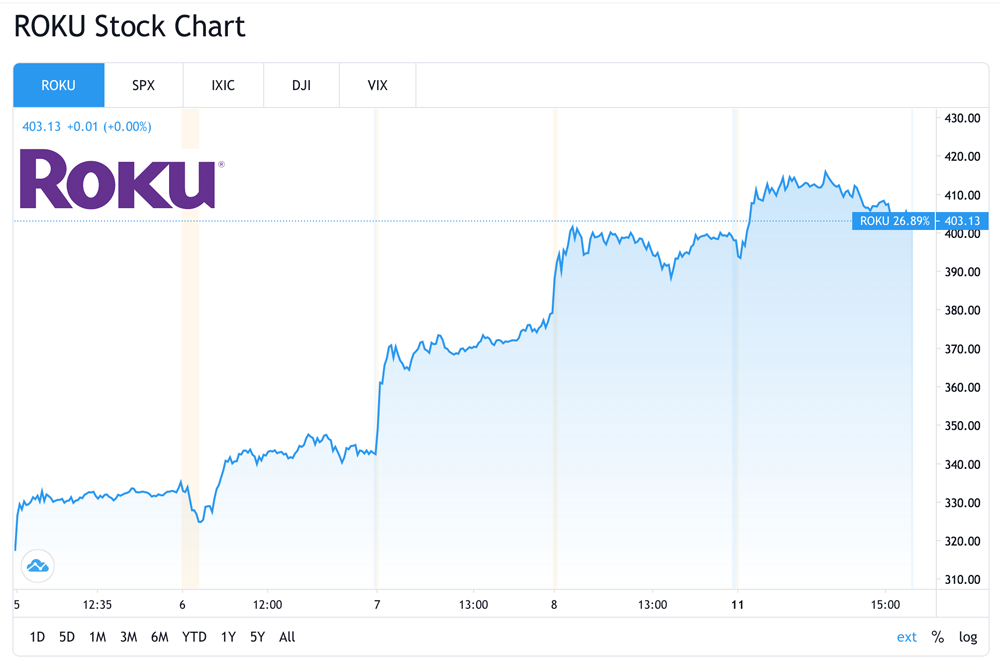 On Friday January 8th, Roku announced it had acquired Quibi Holdings LLC, the company that holds all of Quibi's content distribution rights for their library of 75 original shows. All of Quibi's content will be added to Roku's free ad-supported channel and as part of the deal, Roku is not permitted to change the format of the shows and must keep all the episodes separate.
Normally for a deal like this we'd all be running calculations on how many ads Roku has to sell, at what CPMs, and with how many viewers, to see a positive return from the deal. But in this instance I would argue that we can value the deal for Quibi's content with different metrics. The day Roku announced the deal their stock closed up $19.84 a share, adding $2.52B to Roku's market cap – in one day. Roku's stock might have gone up that day even without the news, so there is no way to know the exact impact, but Roku's stock was clearly impacted in a positive way from the news.
The sale price for Quibi Holdings hasn't been announced but I heard the deal size was "around" $50M, [not verified] while others are reporting the price was less than $100M. Even if Roku paid $100M for Quibi's content, the return on their investment based on the increase in their market cap would be 25x what they spent. If Roku paid $50M for the content they got a 50x return for their investment, all for just making an announcement. Even if the rumors on wrong on what Roku paid for Quibi's content and the price was higher, Roku still made back their investment many times over.
If you've followed Roku's stock, you know just how much Wall Street is in love with it and how much it moves based on news. The stock saw positive benefits when they announced the deal with NBCU for support for PeacockTV and again with WarnerMedia for support of HBO Max. We don't know exactly how much Roku's stock may have already gone up without the news, but even if it simply doubled the raise that day, Roku sill got a 12x return on their investment. Whether they sell any ads across Quibi's content and generate any ad revenue almost doesn't even matter at this point.