Hands On With Discovery+: Massive Content Library, Streamlined UI; Parental Controls and Downloads To Come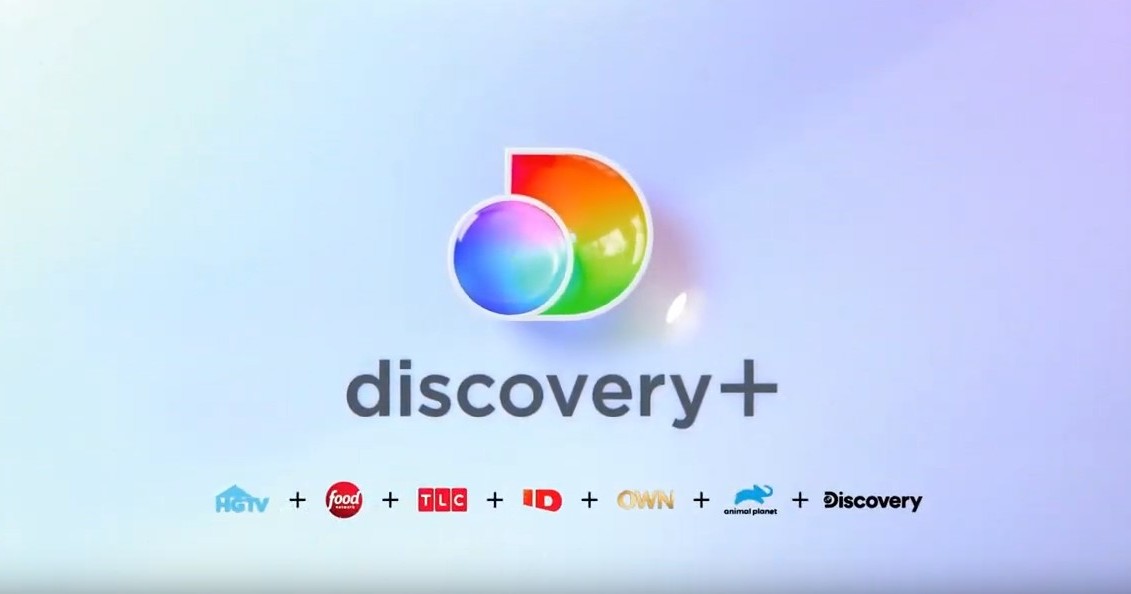 Today, Discovery+ launched in the U.S. for $5 a month with "light" commercials, or $7 commercial free, allowing up to 4 concurrent streams per account and a 7-day free trial. The company is showing "up to 5 minutes" of commercials per one hour of content, hence the "light" branding. This is similar to what NBCU is doing with Peacock TV, with a lower ad load on streaming services when compared to cable TV, which averages 20 minutes of ads per hour of content. As expected, the company is doing a huge marketing push across all social platforms and on TV, promoting the service with their "stream what you love" branding.
Discovery+ is available on platforms and devices including Apple TV, Fire TV, Chromecast, Roku, iOS, Android TV, Xbox consoles One/X/S and Samsung smart TVs from 2017 and newer. It is not yet available on smart TVs from Vizio, Sony, LG or PlayStation consoles but support for other brands of smart TVs is expected this year. The biggest strength of Discovery+ is their massive content library of over 55,000 episodes, with 2,500 series, across brands including A&E, HGTV, Food Network, TLC, Lifetime, OWN, Travel Channel, Discovery Channel and Animal Planet. They also plan to offer more than 1,000 hours of Discovery+ original content this year. Discovery also announced today a multi-year carriage deal with Vodafone in which Discovery content will be made available to Vodafone mobile customers in 12 European markets. Discovery+ was already live in the UK on Sky and previously announced a deal with Verizon in the U.S., where some Verizon customers can get Discovery+ at no cost.
I've been hands on with the service for a short time and so far, have found the UI intuitive and easy to navigate. It has content categories as the top nav, but also breaks out channels, which then features content only from that one brand. Functionality like continue watching has worked flawlessly for me, along with starting back up in the right place when moving to a different device. The left side nav is where you go home, manage your account and search for content, along with making a favorites list. Browsing allows you to search by brand and under each brand you can see what's trending. Not all content is offered in 4K, which isn't surprising being there are some old shows in the catalog, but I found plenty of other shows had 4K quality. Discovery didn't say what percentage of the entire catalog has 4K support, but for the content that is in 4K, the max bitrate is 13.5Mbps. None of the content at launch is available for download and they don't yet have any parental controls you can enable, but both of those options are coming to the service this year.
Of course with any new OTT launch in the market you have those in the media and on Wall Street that are going to base the success of Discovery+ on the wrong metrics. We are already seeing Discovery+ compared to HBO Max, Netflix and Disney+, which makes no sense. Some are asking if Discovery+ can show similar success to Disney+ when it comes to subscriber numbers, but that's the wrong metric to be using. Disney+ is very niche content, targeting mostly kids and family friendly content and had about 8,000 episodes and movies at launch. Discovery+ has much more breath of catalog and is targeting adults across a wide range of content. 90 Day Fiancé is the number one show on TV with the 15-49 demographic and that's not the type of content you will see on Disney+.
On CNBC today, Discovery's CEO said he expects Discovery+ to "be very very big" and will have "big scale", but didn't define what that means. The company is not giving out any initial projections on the number of subscribers they are anticipating, but did say that "over the next couple of quarters", they will give out subscriber numbers and growth. I see some making the ridiculous statement that Discovery will need to hire firms to help Discovery "understand" the streaming market and to be able to compete with Disney+ and others. Streaming is a technology, it's not a "service". The service is content, which Discovery knows very well. The medium that's delivering the content is simply streaming technology.
Discovery knows all about operating channels, producing and distributing content, creating original shows, doing integrated marketing across multiple channels and tracking viewership. Discovery has a 20% share of cable viewership and the company says "nearly 250 millions hours of Discovery content is watched on TV every day." TLC, beat every one of the cable news nets in the third quarter, based on time watched and their portfolio is #1 for average time spent across all TV entertainment in the US. That's a lot of viewership they can build on. Discovery is not new to the content game and doesn't lack any expertise or strategy, with the company having hired execs from places like Hulu, Amazon, Microsoft and others. For some to suggest that Discovery is "late to the game", doesn't understand the D2C market, or lacks any kind of streaming expertise – that's simply not accurate. I won't make exact projections on the number of subs Discovery will sign up, we need to give the platform time to grow. But Discovery+ is a global service, with a deep catalog of content, big marketing tie-ups and we should expect them to have tens of millions of subs by the end of this year.