Google Cloud and fuboTV Fireside Chat: Building An OTT Platform In Under 24 months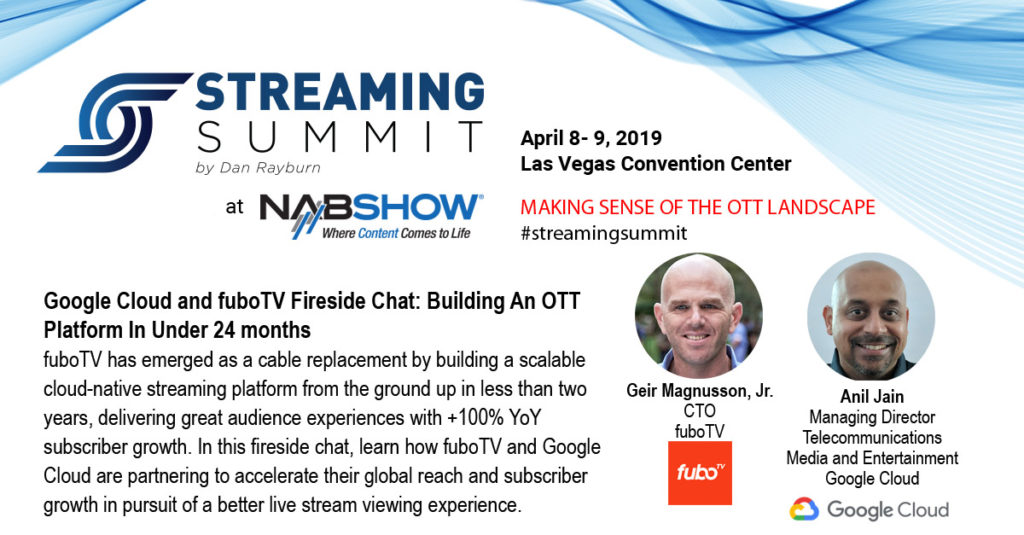 OTT viewership continues to expand, but successfully streaming low latency live sports, entertainment and news remains a complex endeavor. Yet fuboTV, a sports-focused live TV streaming service, has emerged as a cable replacement by building a scalable cloud-native streaming platform from the ground up in less than two years, delivering great audience experiences with +100% YoY subscriber growth.
In this fireside chat at the Streaming Summit, taking place April 8-9, at the NAB Show, Anil Jain, Managing Director Telecommunications, Media and Entertainment at Google Cloud and Geir Magnusson, Jr., CTO at fuboTV will detail how fuboTV and Google Cloud are partnering to accelerate their global reach and subscriber growth in pursuit of a better live stream viewing experience.
Check out the entire two-day Streaming Summit lineup, with over 75 speakers, and register for only $695 to learn about The Business and Technology of OTT Video. #streamingsummit