How The Number One OTT Platform In India, With 1.3B People, Is Revolutionizing the Market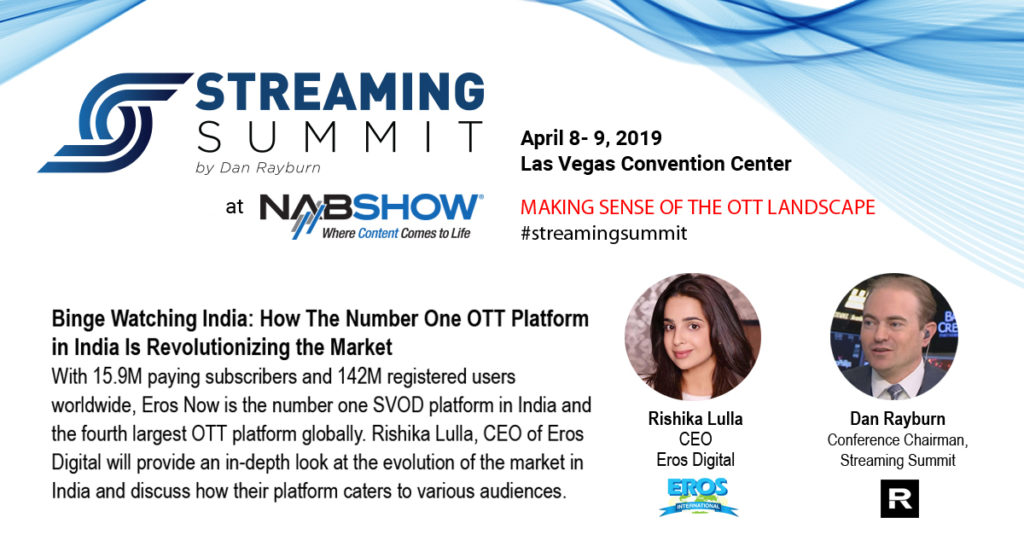 India is playing a key role in changing the dynamics of the world's entertainment consumption story as OTT platforms gain huge popularity. With 15.9 million paying subscribers and 142 million registered users worldwide, Eros Now is the number one SVOD platform in India and the fourth largest OTT platform globally. More importantly, with over 1.3 billion people, India is expected to be the second largest video-viewing audience globally by 2020.
At the Streaming Summit, taking place April 8-9, at the NAB Show, Rishika Lulla, CEO of Eros Digital will provide an in-depth look at the evolution of the market in India and discuss how the Eros Now platform caters to various audiences, with a library of over 11,000 films across ten different languages.