Instagram TV Launch Is A Mess With No Strategy and Poor Content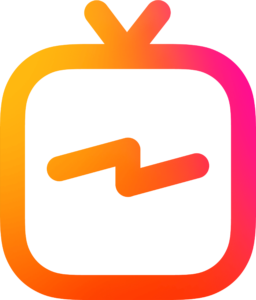 Last week Instagram launched Instagram TV (IGTV), describing it as a "long form video app" that lets anyone upload videos up to 10 minutes in length, or up to 60 minutes if they are a verified account. The whole point of IGTV is to have longer-form content and yet, most of the content on IGTV so far, is very short. Scrolling through the top 142 most recommended videos "for me", shows 70% of them are under 3 minutes in length and many are less than 60 seconds in length. But even worse is the content. There are lots of videos of people fighting in the street, someone taking a shower, a guy dressed as a woman dancing, a brawl inside Target, and a video of someone pulling out a real gun and shooting someone in the back. Is this the kind of content IGTV really wants to highlight?
These videos sit alongside content from Oprah, Selena Gomez and other stars and yet even their videos are super short. Oprah's video is just over a minute long with other celebrities' videos being well under a minute long. With so much content being under a minute in length one has to ask, what's the point of IGTV when the regular Instagram app already allows videos of up to 60 seconds? It doesn't appear Instagram has a real strategy with IGTV and I can't find any content partners they worked with to provide high-quality, long-form content at launch.
From a user experience standpoint, I haven't seen any way to customize the content and whatever algorithm Instagram is using to recommend videos, doesn't work. The recommendations they are serving up to me have no resemblance to the genre of content I would watch. There are also a lot of videos on IGTV in Spanish, Russian, Arabic etc. yet I can't find any place to filter out content based on the language a user speaks.
Content is king, but apparently not on IGTV where short-form, crappy content is the norm.