Special Content Delivery Event At Mobile World Congress, Join As My Guest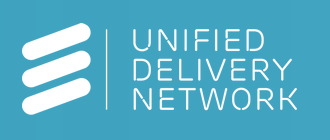 On Sunday February 25th, Ericsson is hosting a special one-day "UDN Global Partnership Forum" around the topic of content delivery at the Hotel ARTS in Barcelona. This executive event brings together business and technical leaders from over 50 leading service providers and content providers worldwide to explore creative ways to transform content distribution and grow new revenue streams.
I'll be kicking off the event with my thoughts on some of the latest trends in the market and moderating a round-table session later in the day. Executives from Telstra, Bharti, Vodafone, Rogers, KDDI, NTT DoCome, FOX, Sky, ESPN, Al Jazeera, Warner brothers and many others are confirmed. There will also be a welcome reception taking place the night before at 7pm on Saturday, February 24th.
If you are a carrier, telco, major content owner or broadcaster and would like to attend the event, please reach out to me. It's going to be a great event, with a lot of networking and tickets are free for those that are qualified.
And if you'd like to hear more about the topic, listen to the L8ist Sh9y Podcast where Yves Boudreau from Ericsson provides insight into what webscale customers are looking for in the Edge as they think about balancing their applications from public cloud services to future edge clouds.
Save
Save
Save
Save
Save
Save