Twitter's NFL Stream Looking Good, It's Business As Usual For MLBAM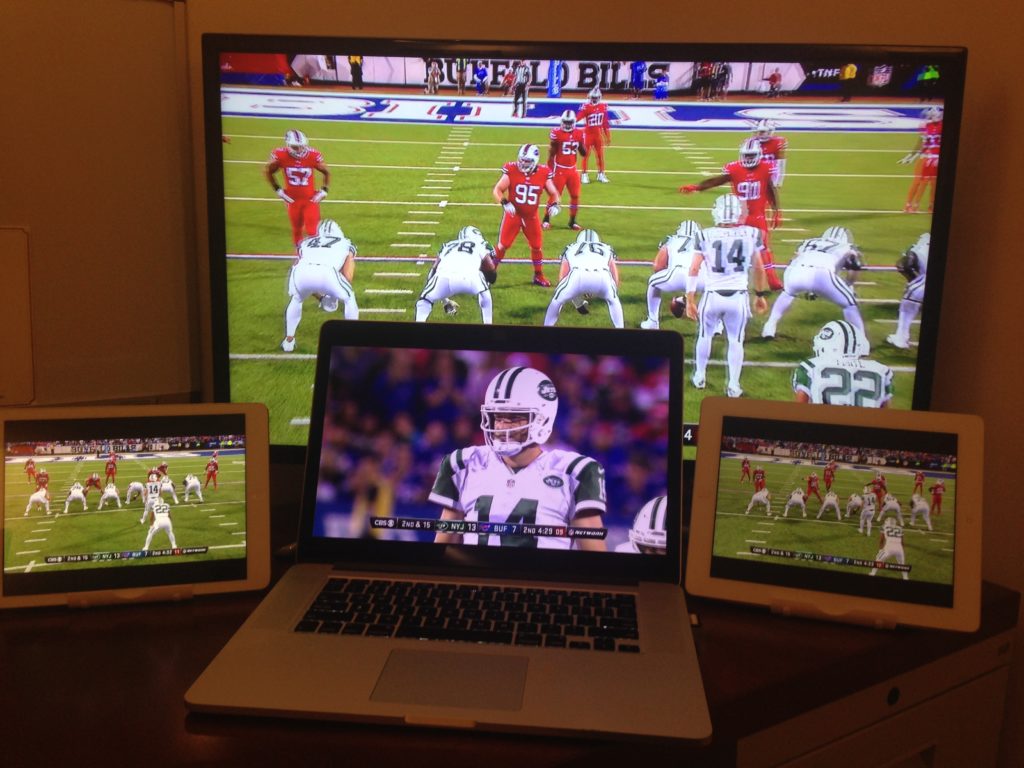 Updated 9/16: The Twitter NFL numbers are out. There was a total of 243,000 simultaneous streams, average viewing length was 22 minutes, 2.1M unique viewers in total. Very, very small event.
Twitter's live stream of the NFL game tonight is looking very good, with no signs of any quality problems. I've tested the stream on ten devices including iPhone's, iPad's, Apple TV, Xbox, Fire TV, MacBook and various Android hardware. I'm seeing a max bitrate of almost 3Mbps on the MacBook and Apple TV. So far there has been no buffering issues, although the sync on some of the devices is a bit off, with the each stream a few seconds ahead or behind. Overall for me, the streams are about 10 seconds behind the TV broadcast.
The fact there aren't any streaming problem is really no surprise because Twitter hired Major League Baseball Advanced Media (MLBAM) to manage the stream. And for them, it's just another day in the office. MLBAM is the best at what they do, having executed live events for over a decade. The stream is being delivered by Akamai and Level 3 [Updated: and Limelight Networks] and while the companies aren't discussing traffic numbers, I estimate at peak, they are pushing around 4-5Tbps. We will have to wait to see if Twitter puts out simultaneous stream count numbers after the event, but I would be very surprised if it's above 2M.