Akamai CDN Competitor Fastly On Track To Do $100M+ In Revenue: See Their Presentation at The CDN Summit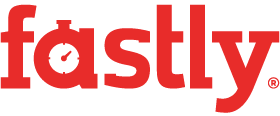 CDN provider Fastly is really on a roll right now, winning more business each quarter when it comes to value added services in the CDN market. With revenue expected to grow from $60M in 2015 to more than $100M this year, and having raised $75M in funding last year, the company is really firing on all cylinders. Content owners that are using Akamai for dynamic site acceleration keep asking me about Fastly and also commenting on the quality of their delivery, as well as how quick and nimble the company reacts.
At the Content Delivery Summit, taking place Monday May 9th in NYC, Fastly's presentation will discuss smart caching and effective acceleration of the application stack while increasing the speed of development, which is critical for modern media platforms. Learn how Fastly is helping some of the leading media properties address modern media challenges and how they are growing their business.
If you register online using promo code 200DR16 you can get a discounted ticket for only $495. #cdnsummit