Content Owners, ISPs & Vendors Form New Streaming Video Alliance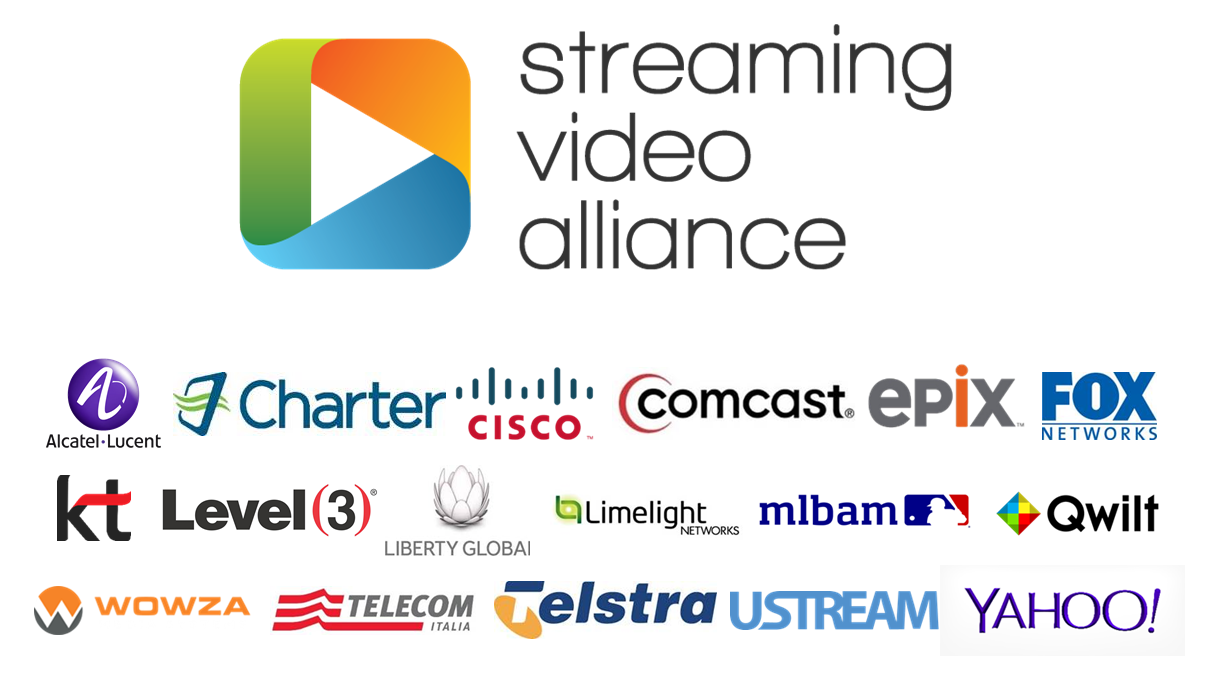 While some companies compete with one another in the online video market, there is also a desire amongst many of them to work together to create best practices, architecture guidelines and standards across the entire online video ecosystem. With that goal in mind, a new alliance has been formed amongst content owners, distributors, vendors and ISPs called the Streaming Video Alliance. As one of the founding members, I join an amazing group of companies that share the same goal of wanting to see streaming flourish including: Alcatel-Lucent, Charter Communications, Cisco, Comcast, EPIX, Fox Networks Group, Korea Telecom, Level 3 Communications, Liberty Global, Limelight Networks, Major League Baseball Advanced Media, Qwilt, Telecom Italia, Telstra, Ustream, Wowza Media Systems and Yahoo.
Our mission statement is to develop, publish and promote open standards, policies and best practices that allow the video streaming ecosystem to grow. We're not a standards or policy body and our goal isn't to influence regulators but rather to foster collaboration and promote operational and technical best practices throughout the streaming video ecosystem. In the New Year the Streaming Video Alliance will publish specific topics we plan to address, but some of our goals include:
Establish and promote an open architecture standard for streaming content delivery to allow economic and architectural scaling
Foster collaboration and promote operational and technical best practices throughout the streaming video ecosystem
Define a standard practice for quality measurement, optimization and reporting for the consumer experience
Maintain an open stance with the industry – publish and promote deliverables quickly and broadly
The Streaming Video Alliance is still in the process of electing officers but many founding members of the alliance have already been meeting and discussing our goals over the last year. Membership in the SVA is open to companies, organizations and individuals who share our vision for stronger collaboration across the ecosystem. The SVA has some work to do before we'll be ready to accept general membership applications, but we already have a long list of some really smart people who want to help contribute to the SVA's work. If you're interested in getting more details on joining, contact me or fill out the form on the website and one of the founding members will be in touch.
We have a lot of work ahead of us, but we look forward to working with others on collaborating, accelerating innovation and redefining the way online video is streamed across mobile and fixed networks to consumers worldwide.